Year in Review 2021
This year, we stayed in the US and traveled domestically. We began the year in Rochester, Minnesota, in deep snow, and ended the year in Monterey, California, in breezy sun.
2021 was a great year for us despite the pandemic. We kept traveling and found new cities we love. We tried to be good to friends and family. We began to meet new people in the summer and we've made some friends. We built new projects together and we collaborated better on daily life.
There were hard times too. But we were still able to express our love, respect, and gratitude, even when we were unhappy.
At the end of the year we are mostly safe and healthy.
🔗Hacks we made together
RealTPS. It measures transactions per second for various blockchains with a simple formula. This is a fun project.
Treasure Tree was an NFT experiment made for a Solana hackathon. People used it to upload porn of course, probably an indication of what the market really wants. We like the picture we drew and the video we made for this project. The site is just a splash page now.
The Captain's Ascent. It's a smart contract built on Substrate, guiding people to program on Substrate. We got frustrated working with Substrate. It was probably the most unfun project so far.
We keep running rib.rs. Easy peasy.
We have been working on Solana, a blockchain project well known for its high throughput, writing API docs and examples. We enjoyed working on it.
We continued to hack on things we liked. That's pretty awesome!
🔗Music, drawing, friends, and family
We took a trip to Michigan to visit breweries. We wrote a song about it, sort of. Jay wrote Lyrics: Saison Croissant, Brian played keyboard, and they sang together. Aimee took videos of them. At last, we put the song in our video: The brewery trip in Michigan.
Brian played together with his old friend Aaron from the band in high school. Like it was when we were young.
We refactored the coconut song with keyboard & ocarina. The 0.1 version and 0.2 version.
We painted a pottery bowl as Brian's dad's birthday gift. It was intended to be a key container but resulted in a salad bowl.
We spent Thanksgiving with Brian's family, and jogged in a rainy morning race. Everybody got a medal at the end: the medals were made for the year 2020, but only handed out this year, as the event was canceled last due to covid.
We have a new travel pal: the mushroom squirrel cutiepie.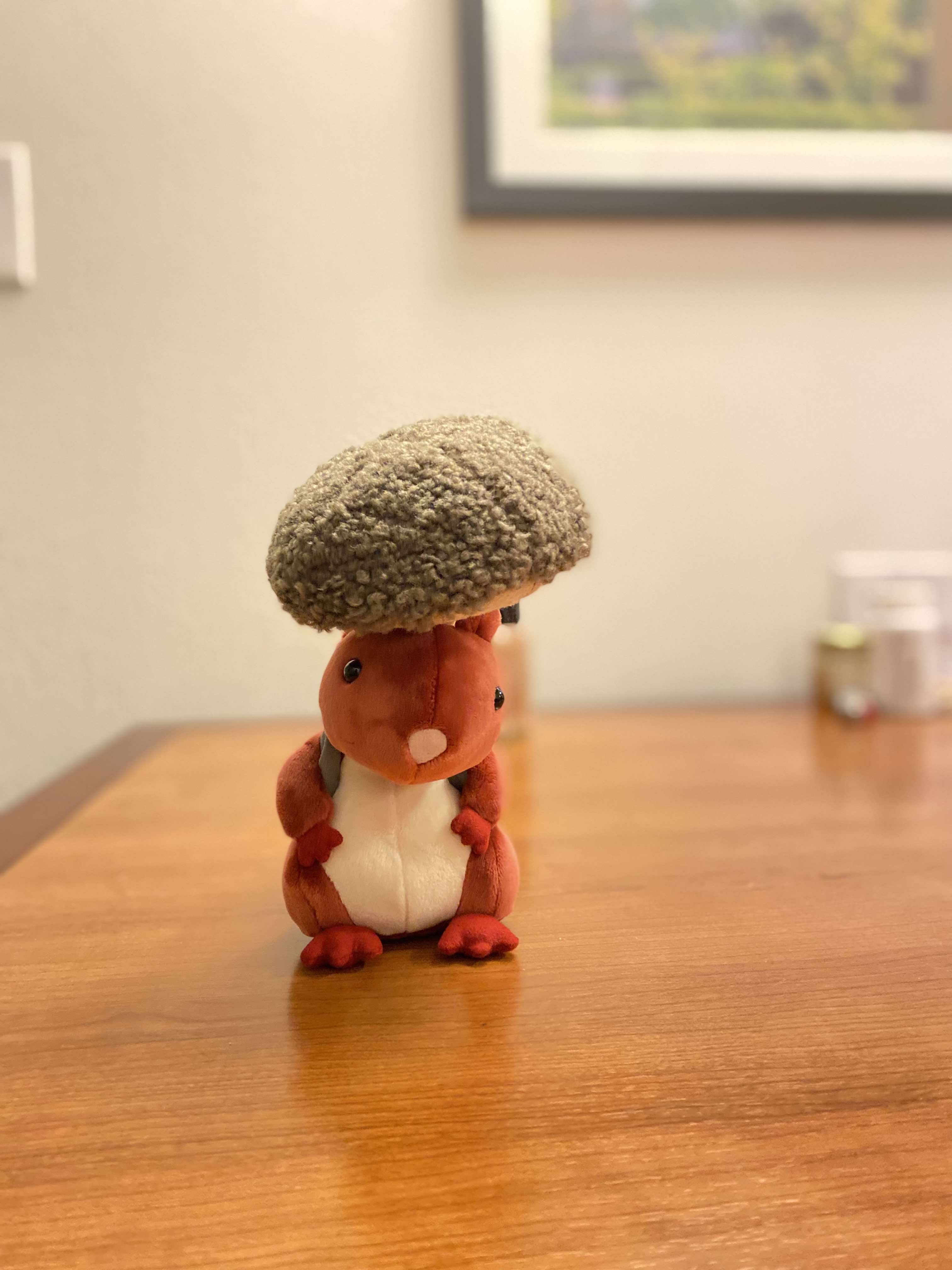 🔗Food we cooked and are proud of
We have been productive in cooking.
Mushrooms with butter and white wine. We were impressed by the tastes of fresh mushrooms that we got from our favorite farmers' market in Denver. Since then, we began to cook more mushrooms, especially with butter, cream, and white wine.
Burritos. Brian loves burritos. They are so easy to make too! You can even freeze them for weeks (in theory) and microwave them anytime you feel hungry. We soon became ambitious and immediately made 11 burritos at once! It didn't take us too long to finish all of them.
Lasagna. We cooked lasagna four/five times in November and December in two kitchens (Denver and Long Beach).
Beef bourguignon. Another dish we cooked several times in autumn. Same as cooking lasagna, beef bourguignon always took us a whole afternoon. We cooked about three times with different recipes and different wines, and we loved all of them.
Chicken wings and chicken thighs. We cooked chicken almost every day this spring. Aimee was suddenly super into chicken wings, and Brian dived into cooking chicken thighs. Chickens were our go-to protein.
Hummus. Brian made the best hummus in the world. Hummus is another super simple meal we cook often. The key is good ingredients and blending them well. Different olive oils could make the whole meal different. We love to add some garlic as well as fresh lemon juice.
Brie sandwiches. This recipe is amusingly expensive for a basic sandwich. Ingredients are simple though sometimes hard to find: great French or Italian bread, (a lot of) arugula, high-quality mild brie cheese, and Spanish Hamon Iberico (just a bit for "seasoning" — the brie is the star). Honey spread on the toasted bread lifts the flavor. A must have picnic treat!
Instead of "Bon Apetit", we say "meal-swap" before eating.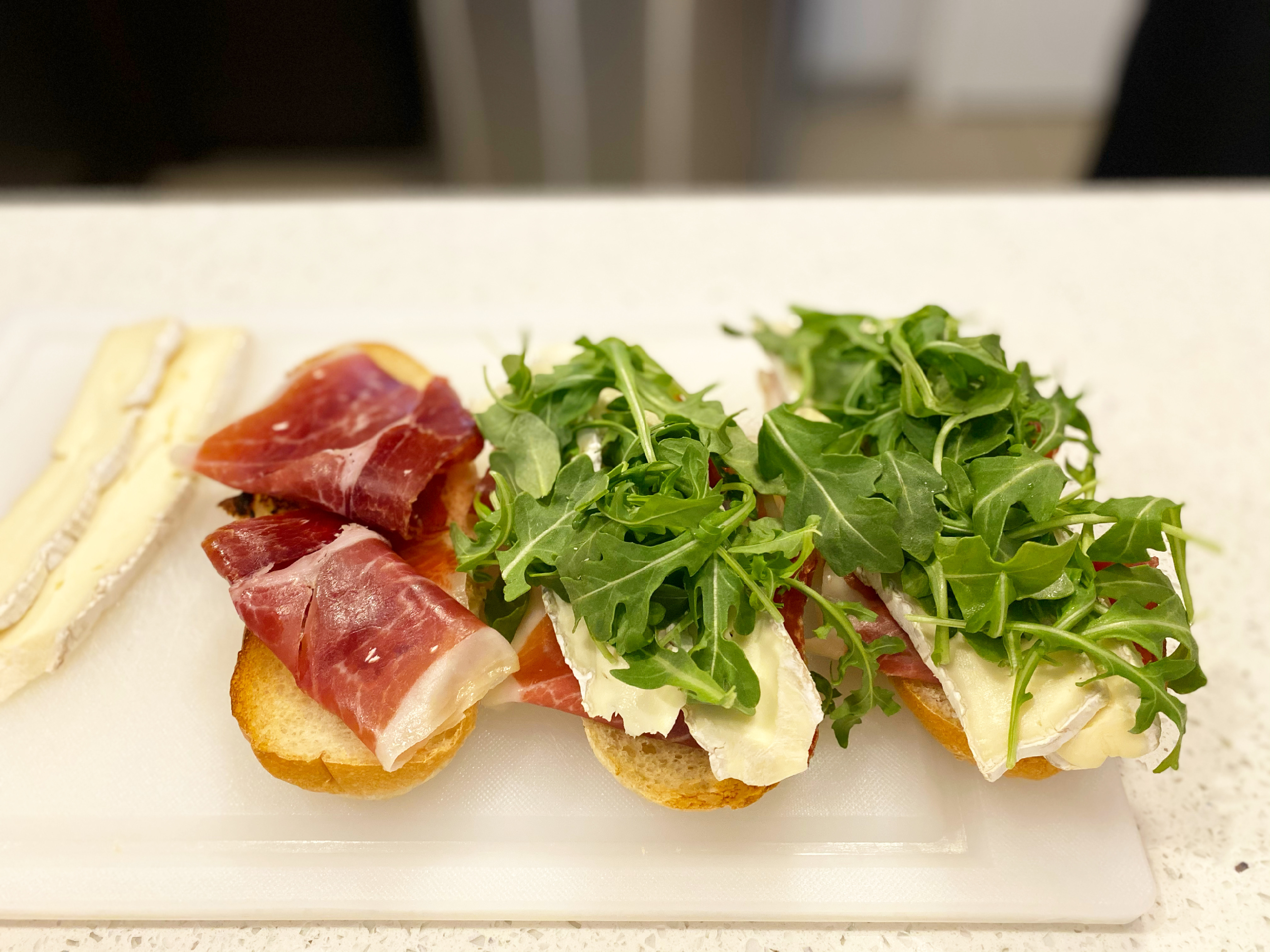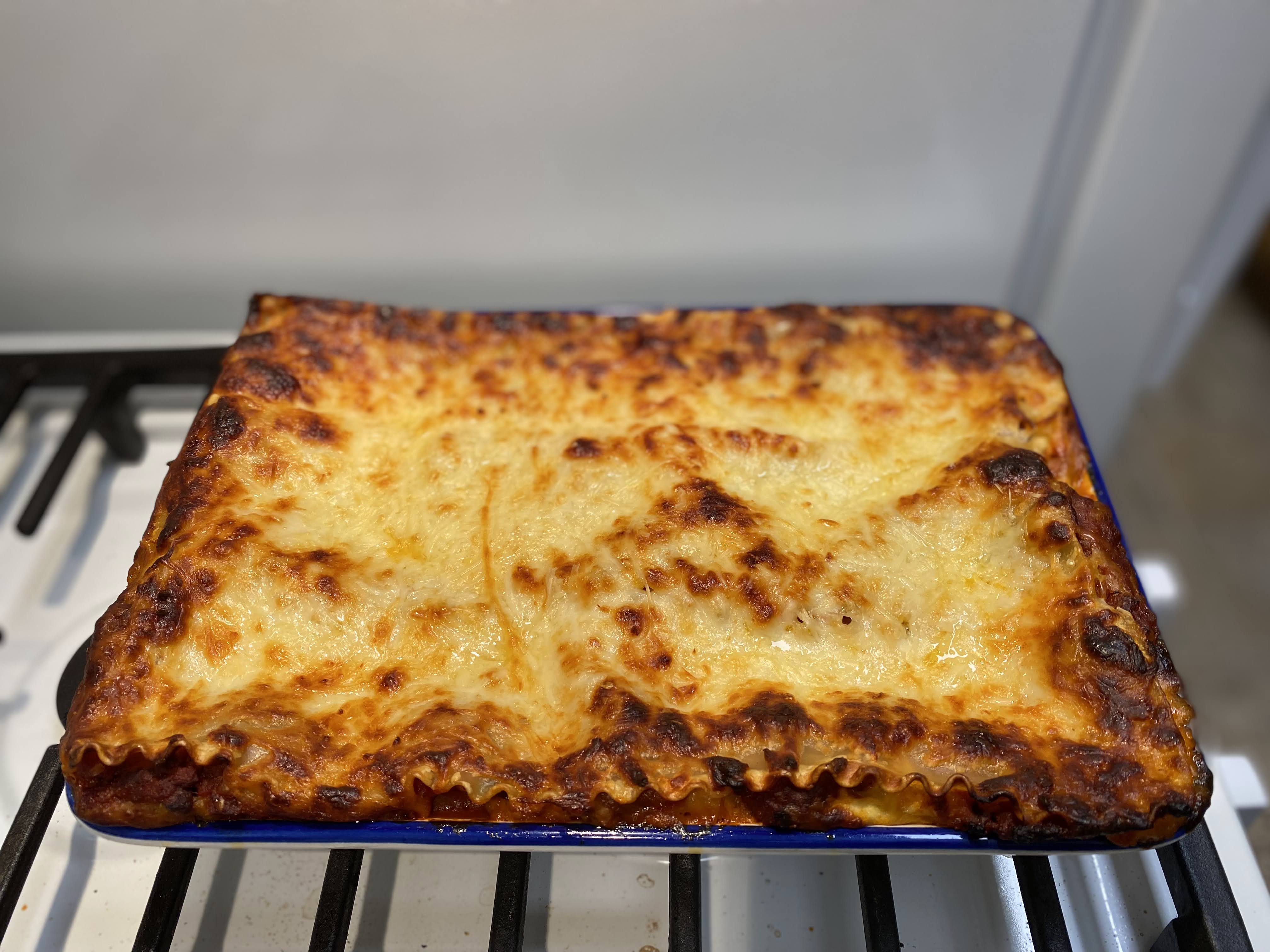 🔗Cities we stayed
Nothing seemed to happen as we planned. Or we never follow our plans.
We started 2021 at Rochester, MN. We drove to Cincinnati and stayed until summer to meet families and friends.
We kept talking about our future trip to the east coast of the US with our friends. After a short trip to Michigan for visiting breweries, We suddenly decided to go to Denver instead.
We were happy with this decision. We spent summer and autumn in Denver and we loved our stay there. We also took short trips to Boulder, the small and lovely city to the north of Denver.
In November, Denver got colder and no longer pleasant in the mornings. We were thinking of somewhere warmer for the winter -- last winter lasted too long for us, and we didn't want to experience months of snow this year.
We thought about Texas, Florida, and other states in the south. Finally, we came to California.
Yep, our 2021 ended up on the west coast of the US, not the east.
🔗All the cities we visited and stayed
Rochester, MN
Madison, WI
St. Charles, IL
Urbana-Champaign, IL
Indianapolis, IN
Cincinnati, OH
Mason, OH
Kalamazoo, MI
Grand Rapids, MI
Denver, CO
Boulder, CO
Long Beach, CA
Santa Barbara, CA
Solvang, CA
Santa Ynez, CA
San Luis Obispo, CA
Monterey / Pacific Grove, CA
🔗Things we loved about the cities
Our friend Aaron asked, is Provo still your favorite city? It is definitely not. We find a new favorite city several times a year, so our favorite tends to be one we've visited recently. So we set up a page ranking our favorite cities. We'll try to keep updating it.
Madison: Seemed like a lovely college town in normal times, but we were there in the middle of winter, during the height of the winter pandemic surge. Lots of boarded up windows.
Walking around in the heavy snow was fun.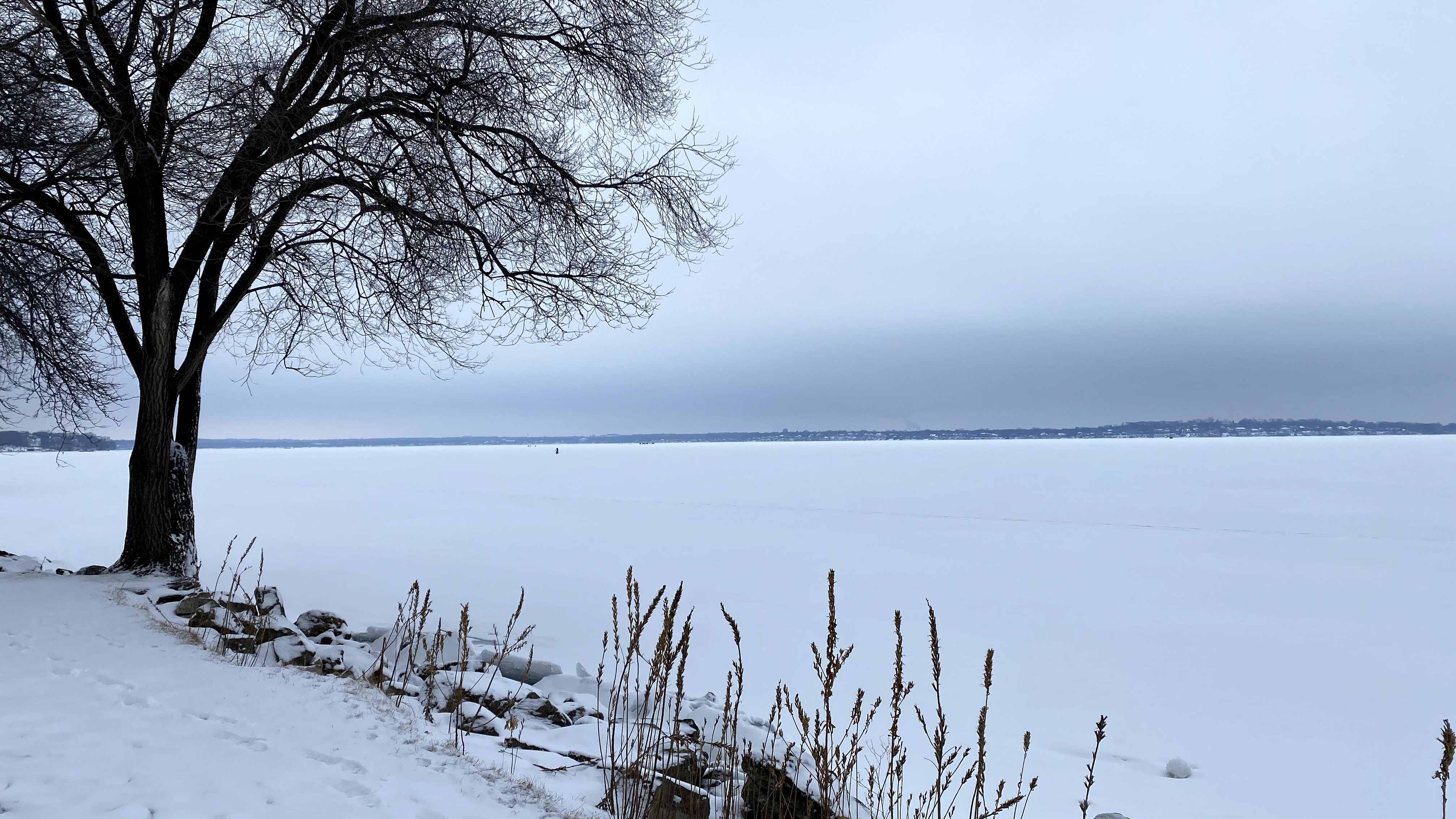 Cincinnati: It's a hard city to love. Brian grew up there. Completely unwalkable, a spread out car city. Downtown is a glaring mix of decaying poverty and modern gentrification.
Best steakhouses in the US. Ault Park is lovely when you are within walking distance. French park was a pleasant discovery. The Cincinnati Art Museum is way better than you would expect from Cincy.
The beer was mostly a disappointment compared to Grand Rapids and Denver.
We spent some time in the suburb of Mason, and it had some pleasantly wide, lightly trafficked roads; seemed like the kind of medium-rich suburb one would like to raise a family. The big surprise there was Kingswood Park, where we had several picnics, and then walked across the street to Sonder Brewing.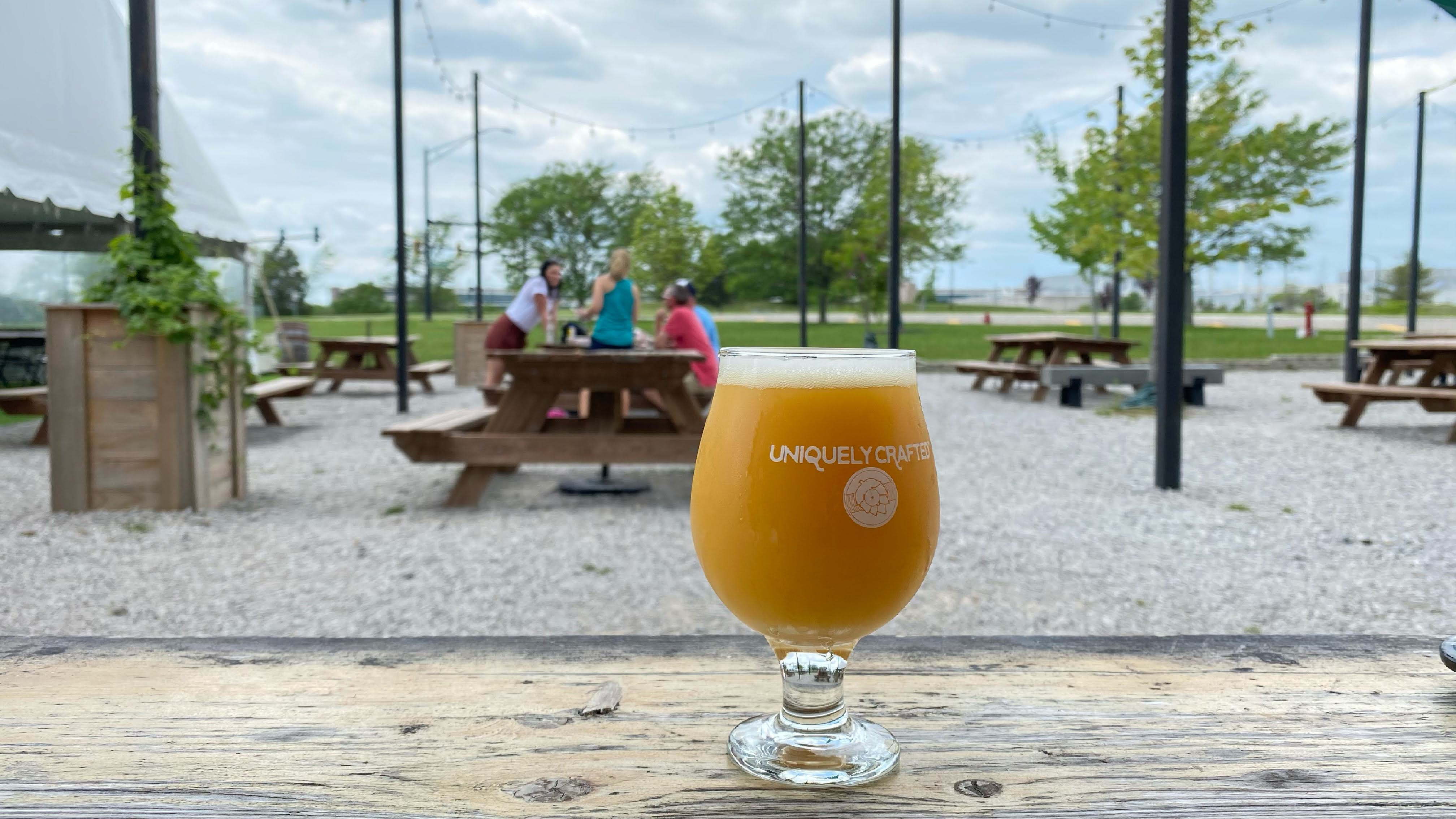 Denver: Before we visited Denver, we looked for monthly stays on Airbnb. We stayed in the Baker neighborhood for a month, and then north of Cherry Creek for three months until the end of November.
Baker is an interesting historical neighborhood. Houses there are colorful but not every house is maintained equally. The overgrown plants on the sidewalks were too annoying when you walk through. Maybe it would be less bother in winter.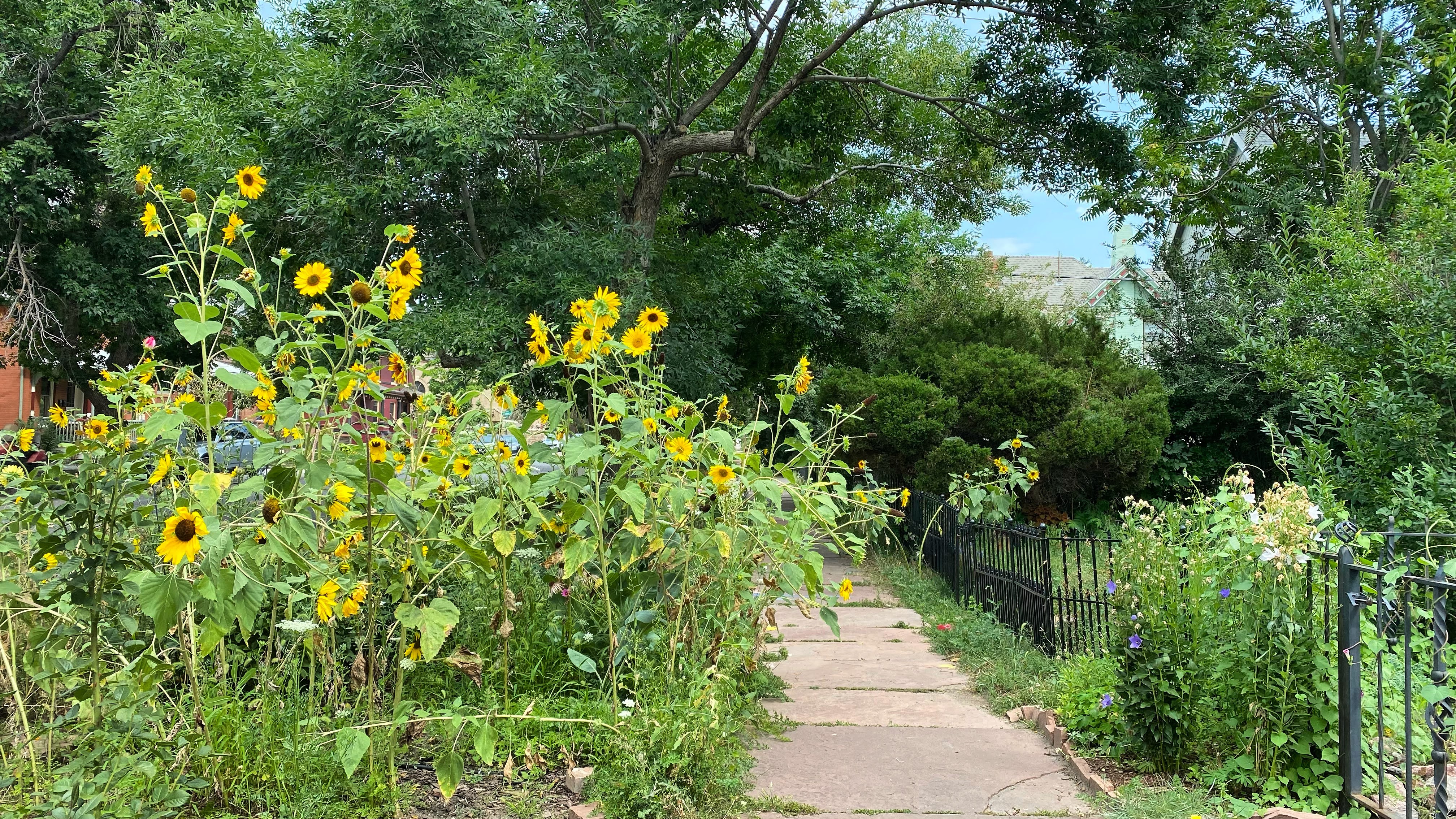 We were bored in just two weeks there. And we moved into another Airbnb apartment in north Cheery Creek. We lived here for about three months. We loved this location a lot and still love it after we visited some other parts of Denver.
There was a lot to do in the Cheery Creek neighborhood. There are gorgeous Denver Botanic Gardens and Cheeseman Park, which is probably the best urban park we've ever seen. We spent most of our outdoor time there.
Besides, we found the best shops for wine and cheese in Cheery Creek: The Vineyard Wine Shop and Truffle Cheese Shop. Staff at the vineyard were experts on wines. We participated in their weekly virtual tasting, drank, and listened to their presentations. They introduced the winemaking craft, grapes, regions, and their background stories. The cheese shop had the finest cheese with various selections. We were satisfied with the two.
We love fresh things too! The City Park Farmers Market was close to us. We went there every Saturday morning to get fresh vegetables and milk. We love chatting with people who are experts in what they were selling.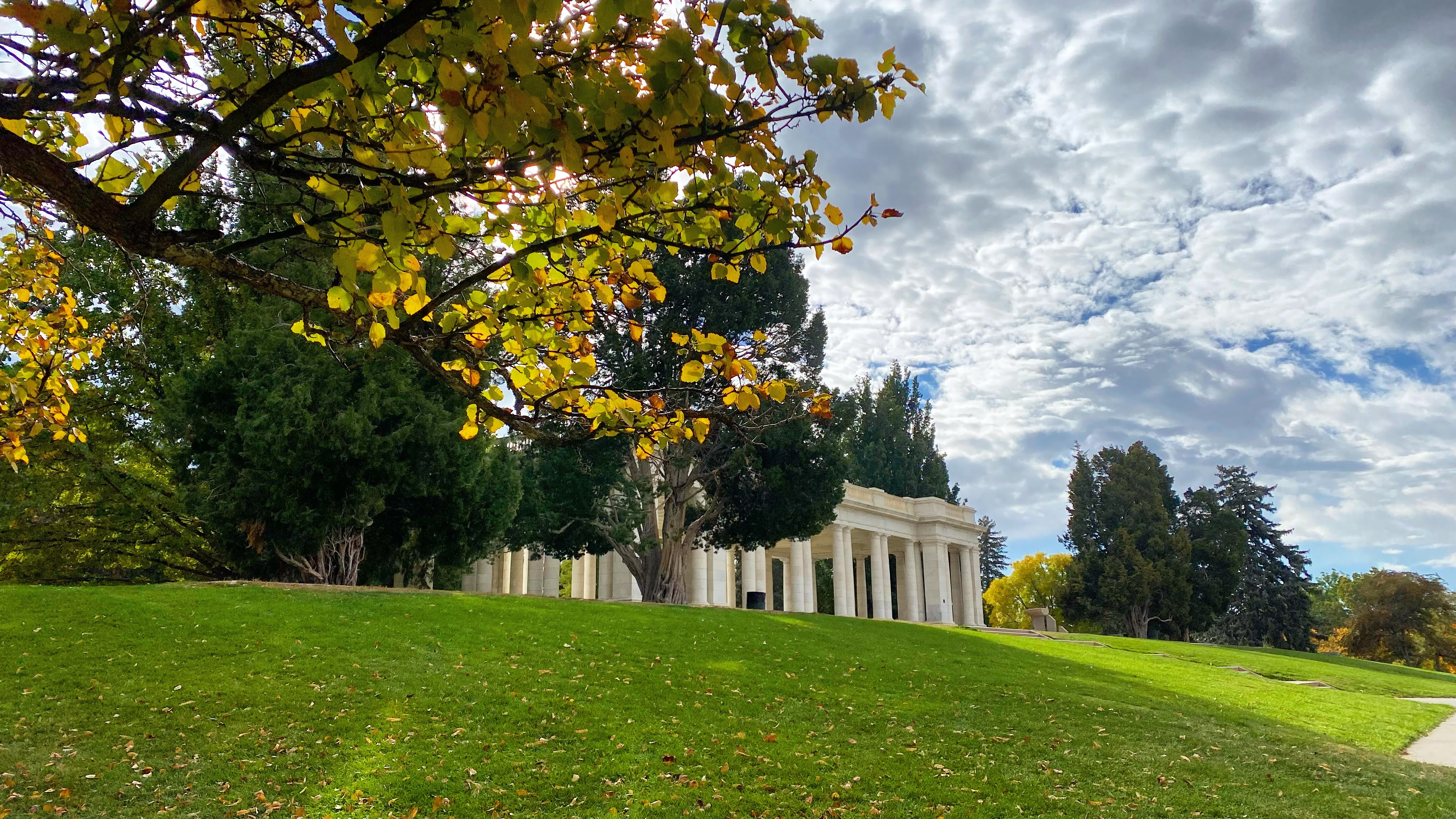 Boulder: We love the city's size. It's big enough that we can't walk from the east to the west on a lazy day and small enough we can walk to mountains for hikes and get back to cook lunch.
We visited Boulder in September. The weather there was as good as in Denver. The tiny downtown was lovely. Too many restaurants and they all looked inviting.
There were some specialty stores too. A beads store lets you buy a string or half string of beads and help you assemble a bracelet yourself. Brian made one!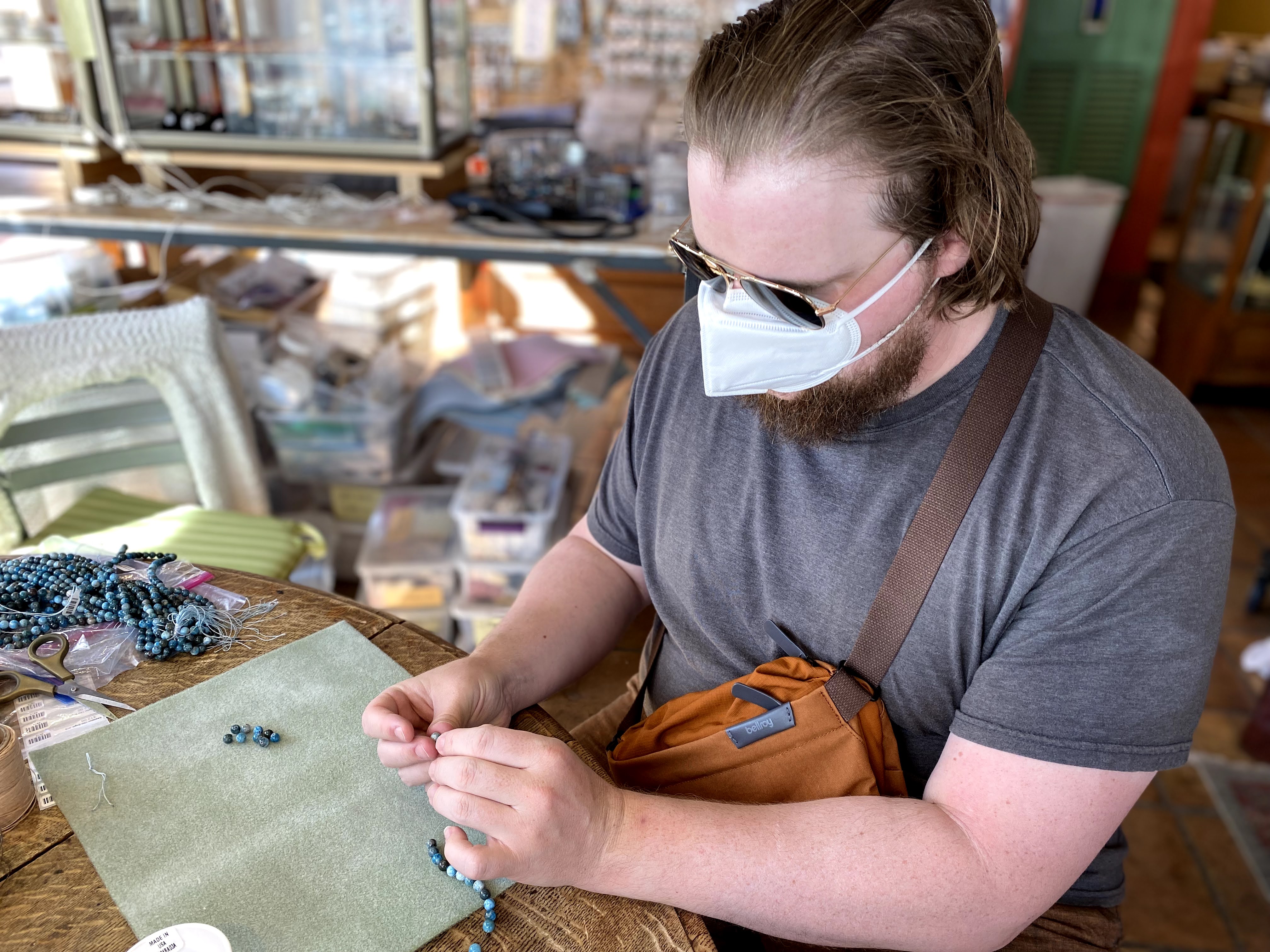 Both Denver and Boulder are super walkable. We didn't have a car during the whole four months' stay!
Long Beach: We were in Belmont Shore, which seems to be one of the nicer neighborhoods in Long Beach.
2nd street had a lot of good food. We liked Saint and Second, Roe, and La Parolaccia Osteria. The beach itself was great — big and clean and with a walk/bike path.
Overall we were a bit bummed and disappointed — terrible air quality, not much to do, downtown Long Beach is small and dirty and depressing, without great food.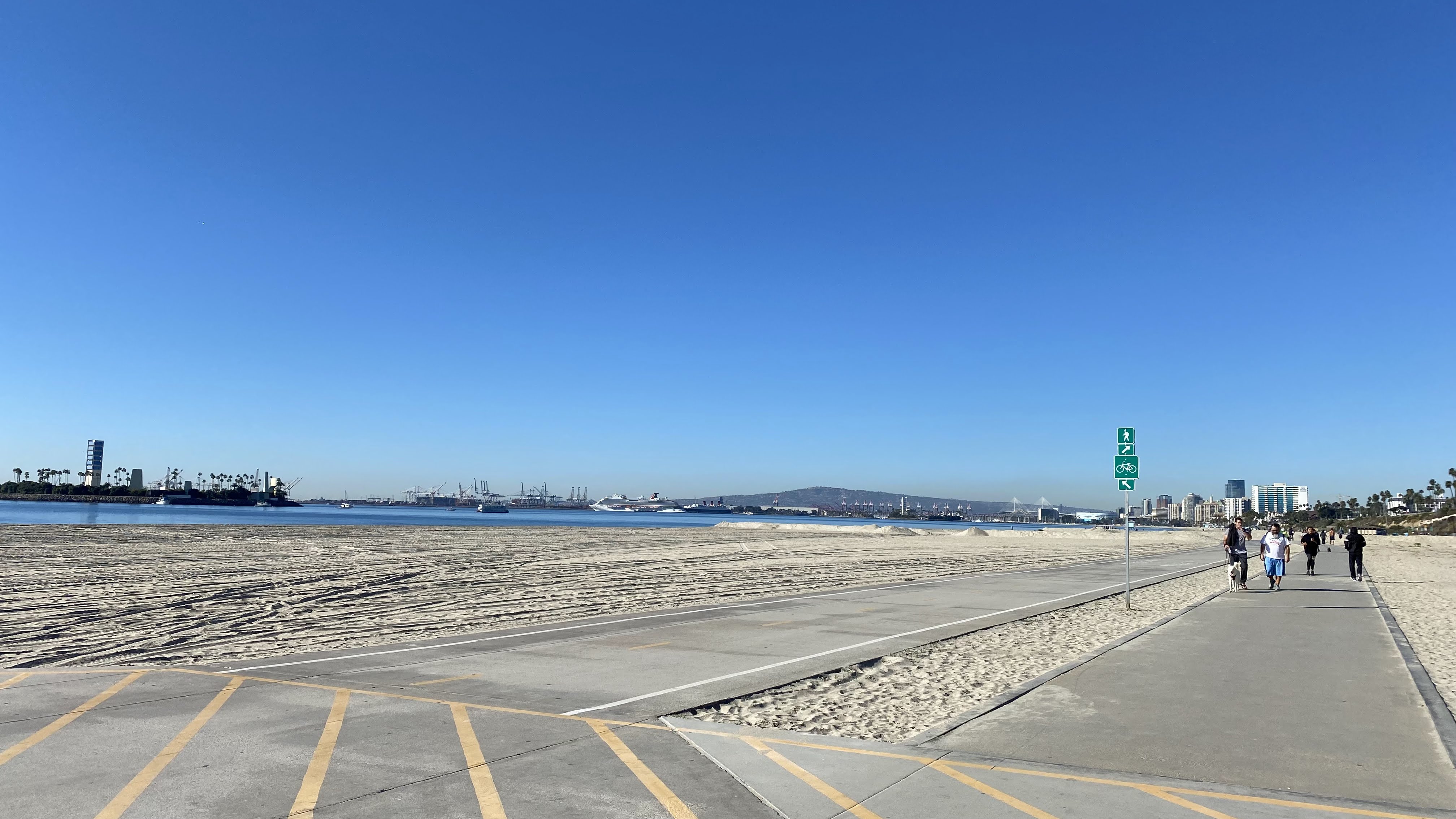 Santa Barbara and the California central coast: We passed through the central coast during Christmas / New Year on the way to Monterey. Seemed like a pretty good time to avoid heavy tourism.
Santa Barbara was exciting: clean and pleasant and walkable, with a train station, and clearly super rich. We had an amazing dinner at Intermezzo. We would like to spend more time there.
The wine country north of Santa Barbara was mixed: all the little towns, Solvang, Santa Ynez, Los Olivos, are just tourist traps serving wine tourists. We did have a lovely outdoor tasting at Melville's Vineyard, and the drive through the Foxen Canyon Wine Trail on the way out of town had good views without many other cars in the way.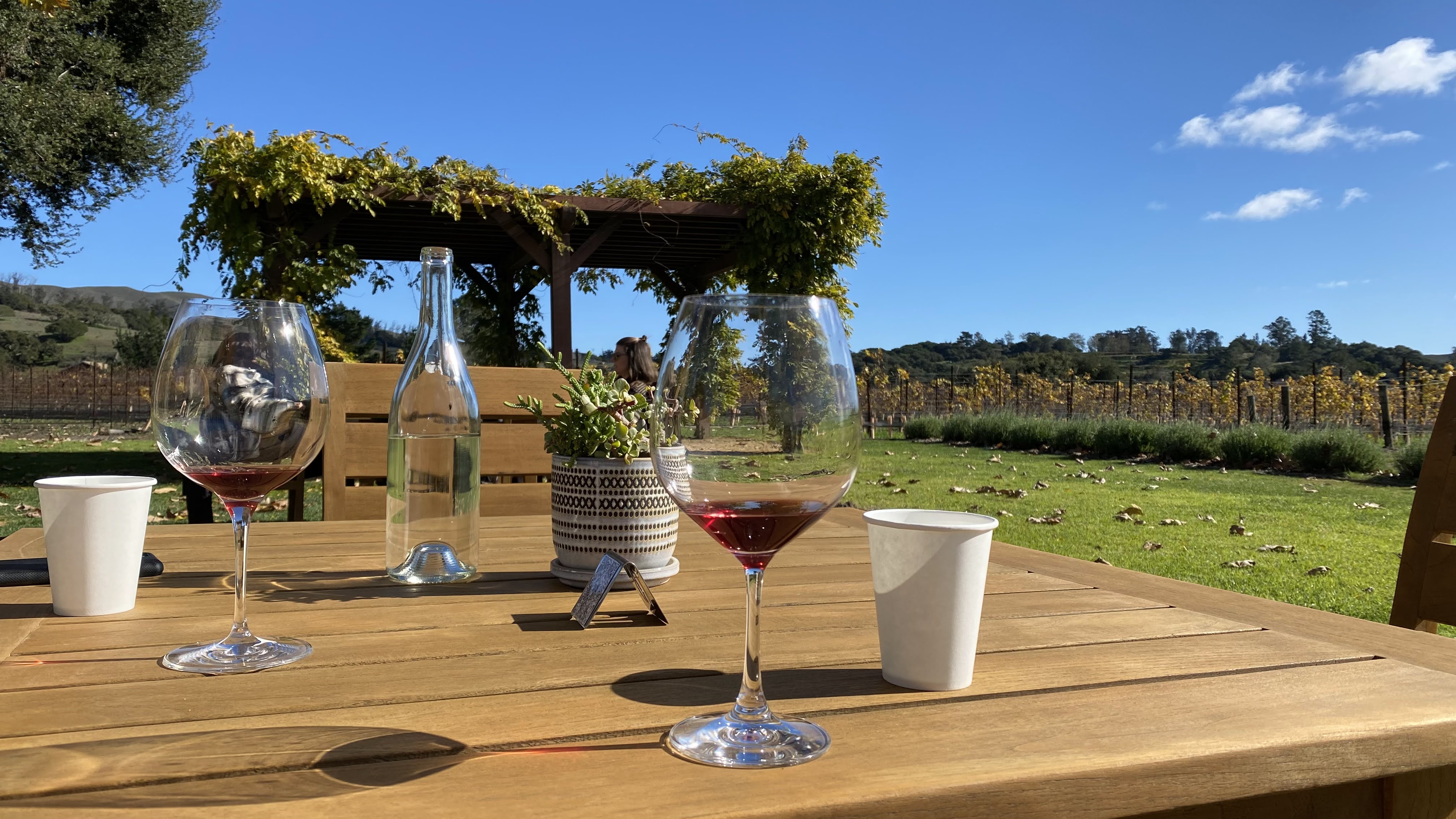 San Lous Obispo seemed like a great compromise between the extreme wealth of Santa Barbara, and the tiny tourist towns we passed on the way. It's a small college town, seemed lovely. We would like to spend more time there.
🔗Changes this year
🔗Played bridge in Denver's bridge club
To meet people in a chill way, we joined the Denver bridge club. Not surprising, we were the youngest in the club.
The club was super welcoming. As newbies, we were taken care of and have been encouraged to keep playing and having fun rather than remembering strict rules all the time.
The bridge game is hard though. After playing for almost three months, we are still not clear about any of the rules -- they constantly change for different circumstances. We lost many hands, and sometimes we won too: we just didn't understand what made the results different. Bridge game is such a mystery to us and we think we could never learn to understand it. It could be a game we can keep playing for a decade as all of our bridge friends seemed to have been playing for two decades already.
We love bridge friends. Everybody was so friendly and nice. They were so chill and enjoyed what they were doing. We liked spending time with them, playing with them without caring too much. Our teachers were super enthusiastic about the bridge game and eager to teach us everything. They said we should be proud of ourselves for learning so quickly.
🔗Tried skateboarding
In Denver, people love being outdoors. People love to call themselves mountain men/women. They do jogging, running, hiking, and cycling all the time, on sidewalks, in parks and mountains, and wherever not under a roof.
It was quite often to see young people commute with scooters and skateboards. Even homeless people cruised around streets on skateboards.
Not sure how the idea of learning skateboarding was implanted. One day, somebody wanted to learn skateboarding and the other agreed. Then we got our first cruiser skateboard.
We were excited on our first try. A stranger scootered by and taught us how to practice as well as how to adjust our board to make practicing easier. We upgraded our shoes to the right type and practiced for a second time. We waited until we got our protective gear and helmets and started to be brave a little to practice more often.
We have some progress at the time of leaving Denver. We were able to stand on a skateboard and push forward on a flat surface. Not too bad.
Brian fell real hard on his butt though, and isn't excited about skateboarding now.
🔗Switched from beer tasting to wine tasting
We had been doing beer tasting and visiting as many beer breweries as we can where Brian keeps a list of beers we had tasted. After our first brewery trip, we planned to visit more breweries in Denver and we were super excited to see tons of breweries on the map.
Things changed since we moved to the Cheery Creek neighborhood. We encountered a fantastic wine store there and we joined their weekly wine tasting. Since then we've mostly been interested in wine, and rarely order a beer.
🔗Fully vaccinated and received boosters
We tried to get the vaccine as soon as possible and we have been lucky. We received our first two shots of Moderna in some suburb of Cincinnati, and got the booster in Denver.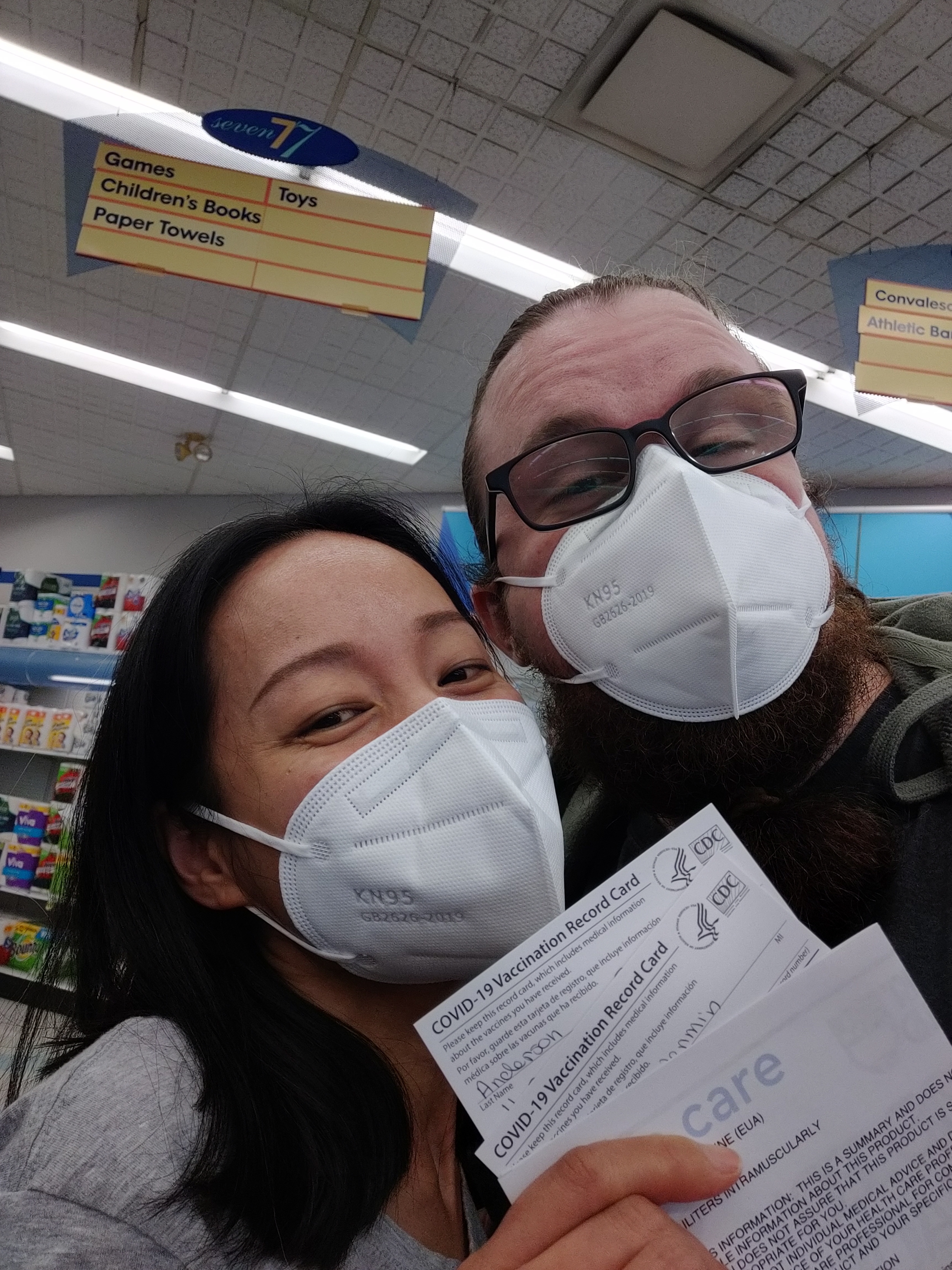 🔗Brian's hairstyle updates
Another big change is Brian's hairstyle and beard style.
Brian had been growing his beard and hair since the pandemic started and it had grown so long that other dudes regularly stopped him on the street and complimented him. He looked like a real guru, but the long beard covered his chest and was annoying during summer. Aimee started braiding his beard and he kept this style most of the time.
Maintaining the long hair became burdensome — it was always slightly stinky, and Brian isn't particularly cleanly to begin with. So once we were comfortable that the virus was in control in Denver, he cut it back.
It's still pretty long though. He still looks like a cool dude.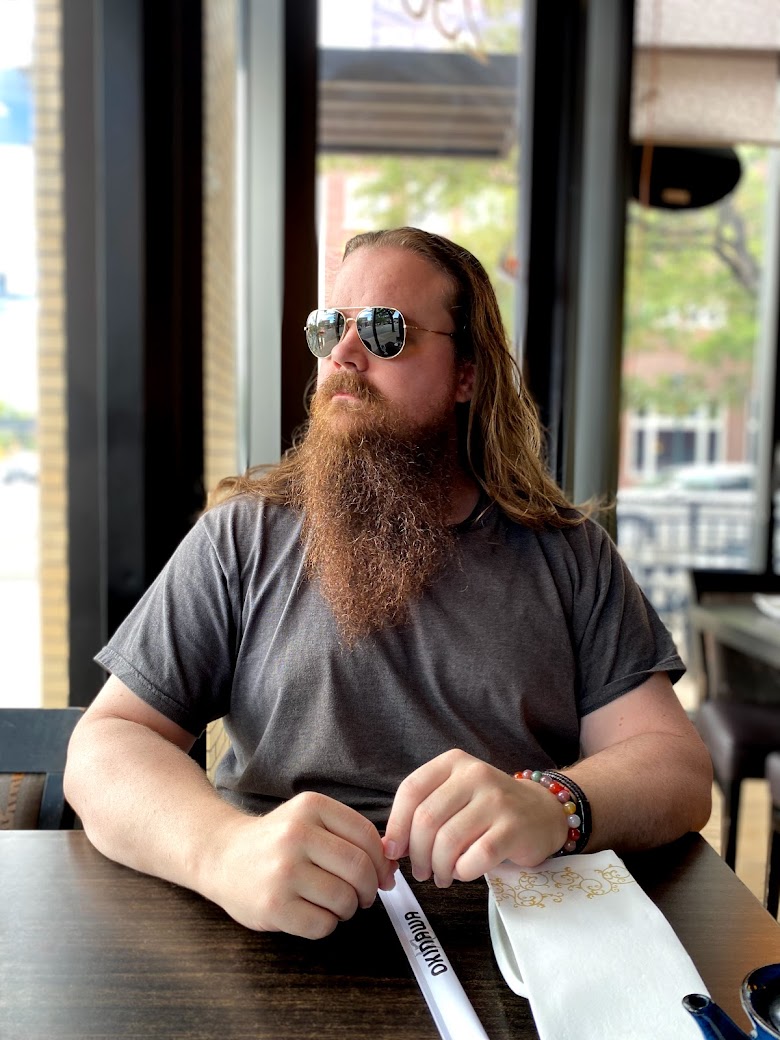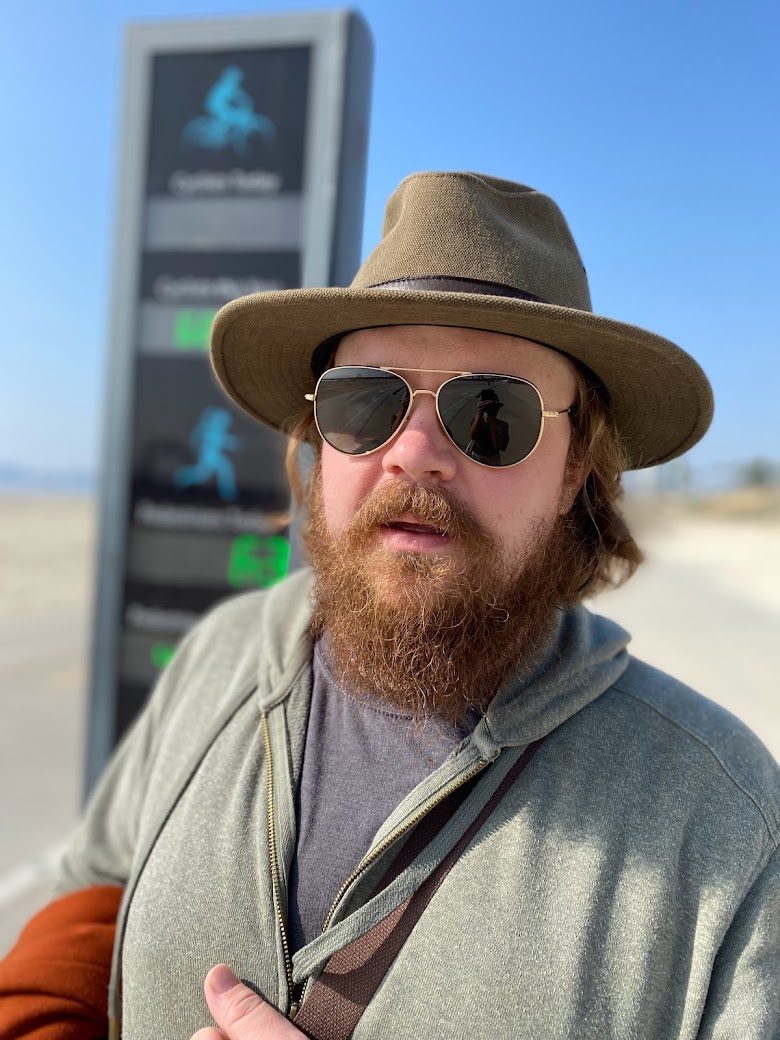 🔗Aimee wears Invisalign, ongoing
Aimee had been uncomfortable about the state of her teeth and they were starting to be painfully out of alignment. She began using Invisalign, and now she's feeling more confident. But Invisalign is a lengthy commitment and now we are tied to Denver for at least a year since we have to come back for adjustments.
Brian always forgets that she can't eat with braces, can't drink wine with braces, can't eat hard foods at all, and regularly offers her delicious things she can't eat.
🔗We get bored
We were bored sometimes, together all the time, mostly in our Airbnb avoiding other people. It's especially awkward when we are sitting in a restaurant without chatting.
We thought about playing card games when waiting at a table, but also thought it might be improper to do so.
We don't like to just stare at our phones.
So we're looking for things to occupy ourselves with when we're sitting around in public. We've started playing "20 questions", but that's, well, pretty boring too.
🔗Now and 2022
Now the new coronavirus Omicron is spreading fast. The infection chart goes straight up since December. This winter doesn't seem to be easier than last year. We have stopped going to restaurants.
For 2022, we want to stay in the Denver area longer and keep traveling to other cities. New England is on the list for sure.