Year in Review 2022
We are back in Fort Collins, Colorado, where we have a cozy apartment. The city is notable for its biking trail systems and breweries. It's located north of Denver and close to Wyoming. Like normal people, with long-term residence, we began to accumulate stuff: furniture, clothes, tons of kitchen stuff, bikes, synthesizers and guitars. We feel we need more stuff to be more comfortable.
We received the fourth vaccine shot and our vaccine cards are fully filled. Aimee almost finished her Invisalign treatment and she now has straight teeth! We finally got some usable health insurance, which has been our main concern during the last two Airbnb years. It's a slow process and pretty unpredictable. We still haven't finished our health checks yet.
We hacked a lot. Aimee has been so proud of herself for being able to do advanced low-level programming. Brian got more contracts. We still maintain realtps.net and rib.rs projects, though not very actively. We started maintaining wasm-opt-rs, a new project we finished this year. We hope to keep building new projects the next year.
We began to play music. We both got new gear: Aimee got an acoustic silent guitar, and Brian got a synthesizer. Thanks to Brian's parents for the gifts!
Aimee gave Brian binoculars and we started birding. We have identified 19 birds so far.
We exercised a lot since we settled down. We started biking and playing pickleball and we even went to the gym. Although the newly built habits are easily interrupted by traveling. We hope to keep being active again the next year.
Our kitchen has been slowly fully equipped and we cooked a lot! We have to since there's not a lot of good food in Fort Collins: we went to a few top-rated restaurants and have been disappointed. We still try other restaurants in Denver and Boulder and have been inspired by them. We learned 6 minute eggs and wedge salad from a restaurant in Denver. We learned to make Kale salad from several restaurants in San Diego. We made pumpkin ginger scones after having them in Solana Beach. We also got inspiration from the holiday with our friend Jane and her family when observing them cook Chinese noodles, and we made roasted okra.
Of course, we kept traveling. We started this year in Pacific Grove, California, and ended up in San Diego, California, spending most of the year in Fort Collins. We visited the east coast of New England, which we have been talking about for months, this Autumn. We spent our Christmas holiday with friends on the big island of Hawaii. We saw new places, some we liked and some are not worth visiting. We learned to send postcards to friends from places we traveled. It was fun and we were happy.
At the end of the year, we think we found our favorite place and we want to move there someday.
There are things we didn't continue from last year. We only drew one picture this whole year, and that was a present for Brian's dad. We temporally gave up skateboarding, primarily because we are not very excited about going far away to a skate park. We didn't play a single hand of bridge since it was hard to get to the FoCo bridge club by public transit and Uber isn't always available here. We gave up visiting places that require driving.
All in all, we have been mostly happy in Fort Collins.
Here comes the big announcement: we are married! With the status changed, we still love to call each other "partner". We love the idea of partnership: we collaborate and we try to be more supportive.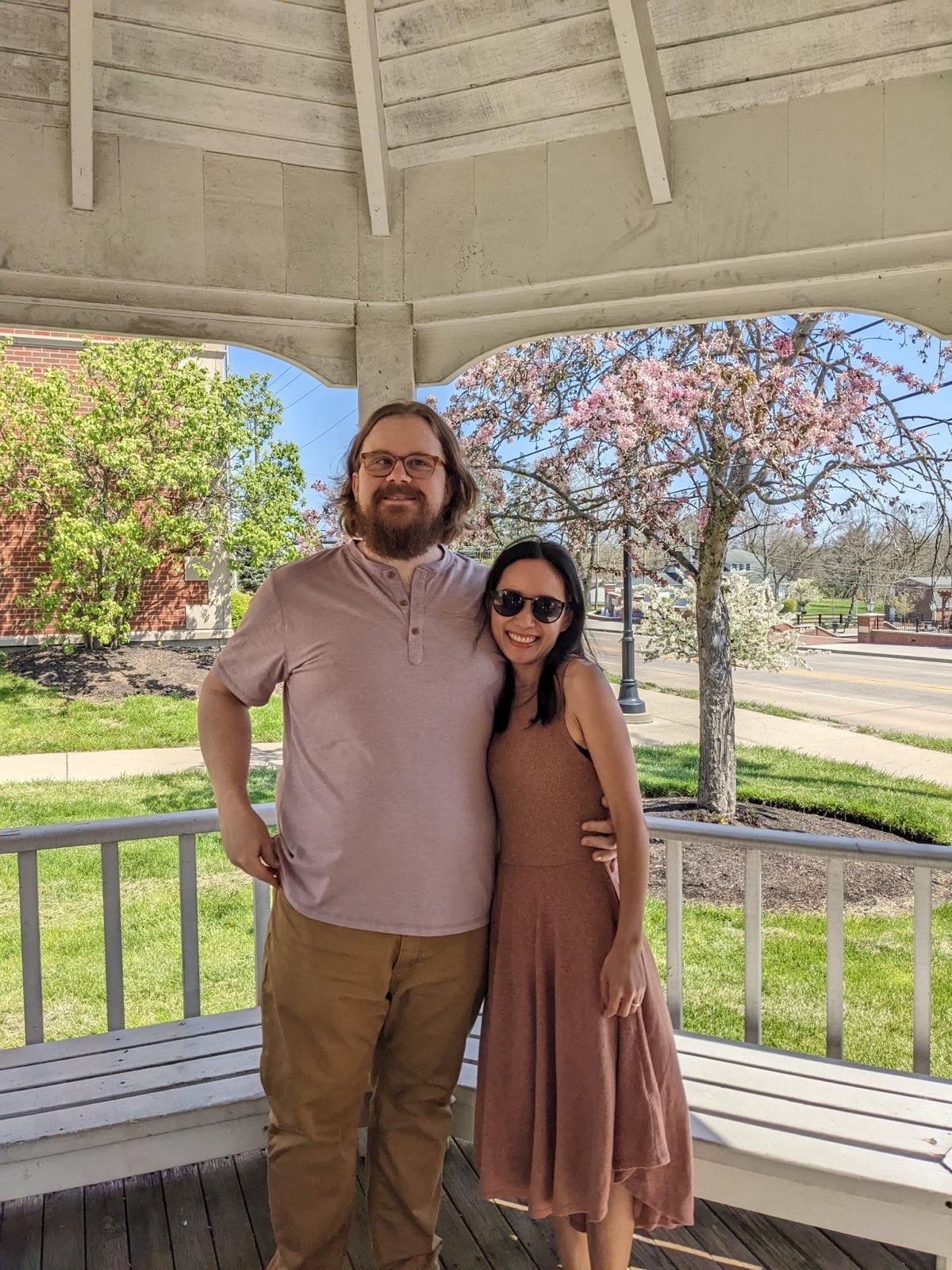 🔗Hacks we made
realtps.net - it has gotten some attention lately
Dfinity hackathon (not finished)
Polkadot hackathon (not finished)
Brian's company also has been working on contracts:
wasm-opt-rs - Bindings to Binaryen wasm-opt done for the W3F.
Soroban fuzzing - adding fuzz testing to the new Stellar smart contract framework
Porting the Move language to LLVM
Solana docs
🔗Music activities
We worked on a song together this year, with Aimee playing guitar and Brian playing piano. It was our first musical collaboration.
We recorded our first song with the synthesizer and guitar, but didn't quite finish it. Brian wrote over a hundred song fragments in Ableton, but finished none.
Since we started playing music, we went to many events to get inspiration:
Symphony in Boston. They played Holst's Planets.
Ron Carter in Portsmouth.
Symphony in Fort Collins.
Chamber concert in San Diego.
Live music in the Mexican bar next door in San Diego.
December lights in Balboa Park (San Diego) with live music, and a crazy amount of people we've never seen since leaving China.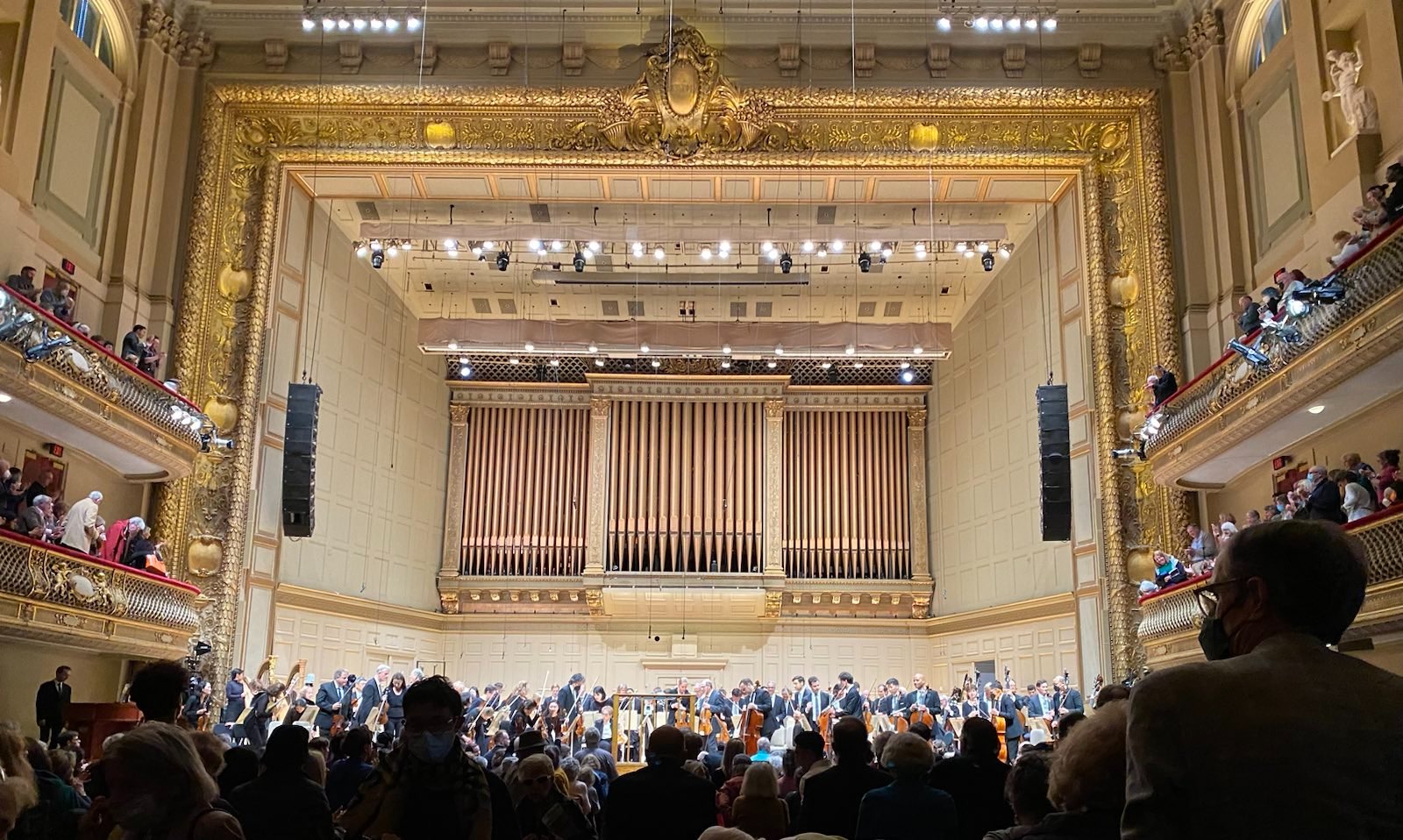 🔗Exercise and outdoor activities
🔗Biking
Biking trails in FoCo are amazing. We can step outside and get onto the trails and go to lots of places. We like the open views from the trails.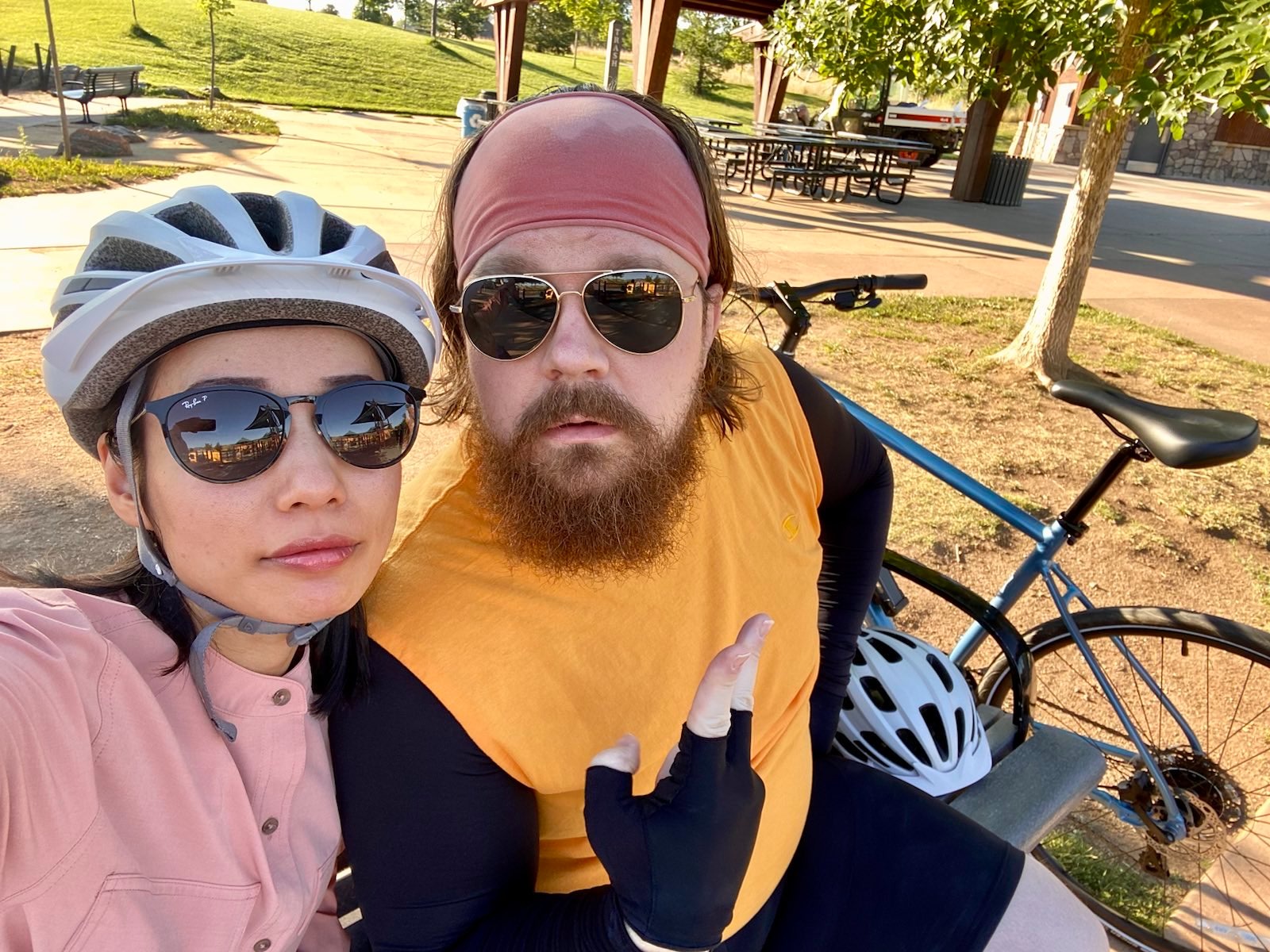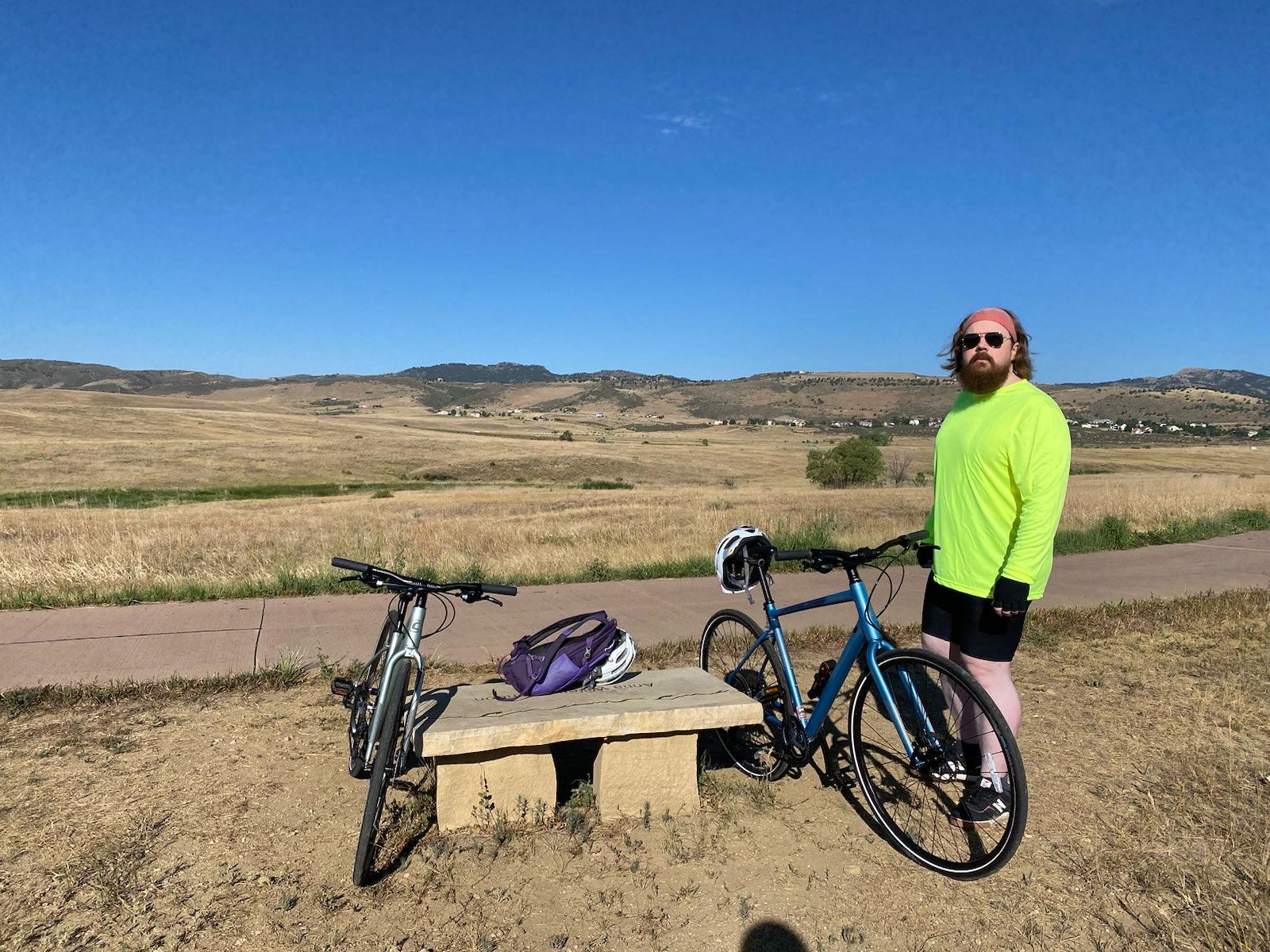 🔗Pickleball
So much fun. We have the best pickleball courts near our apartment. We love playing pickleball so much and we carried our pickleball set for the whole winter trip but couldn't get a chance to play.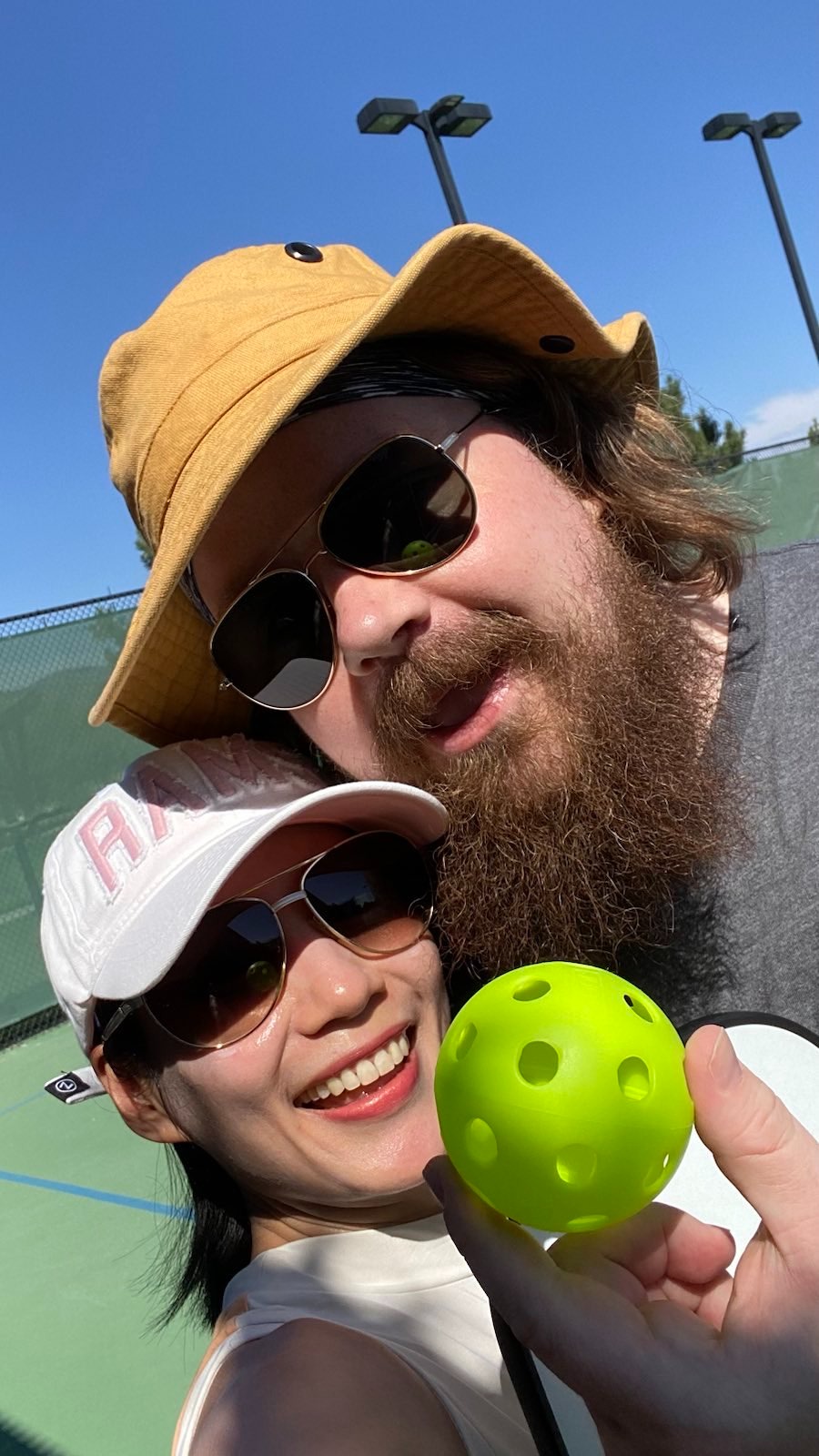 🔗Gym workout
We built up some muscles.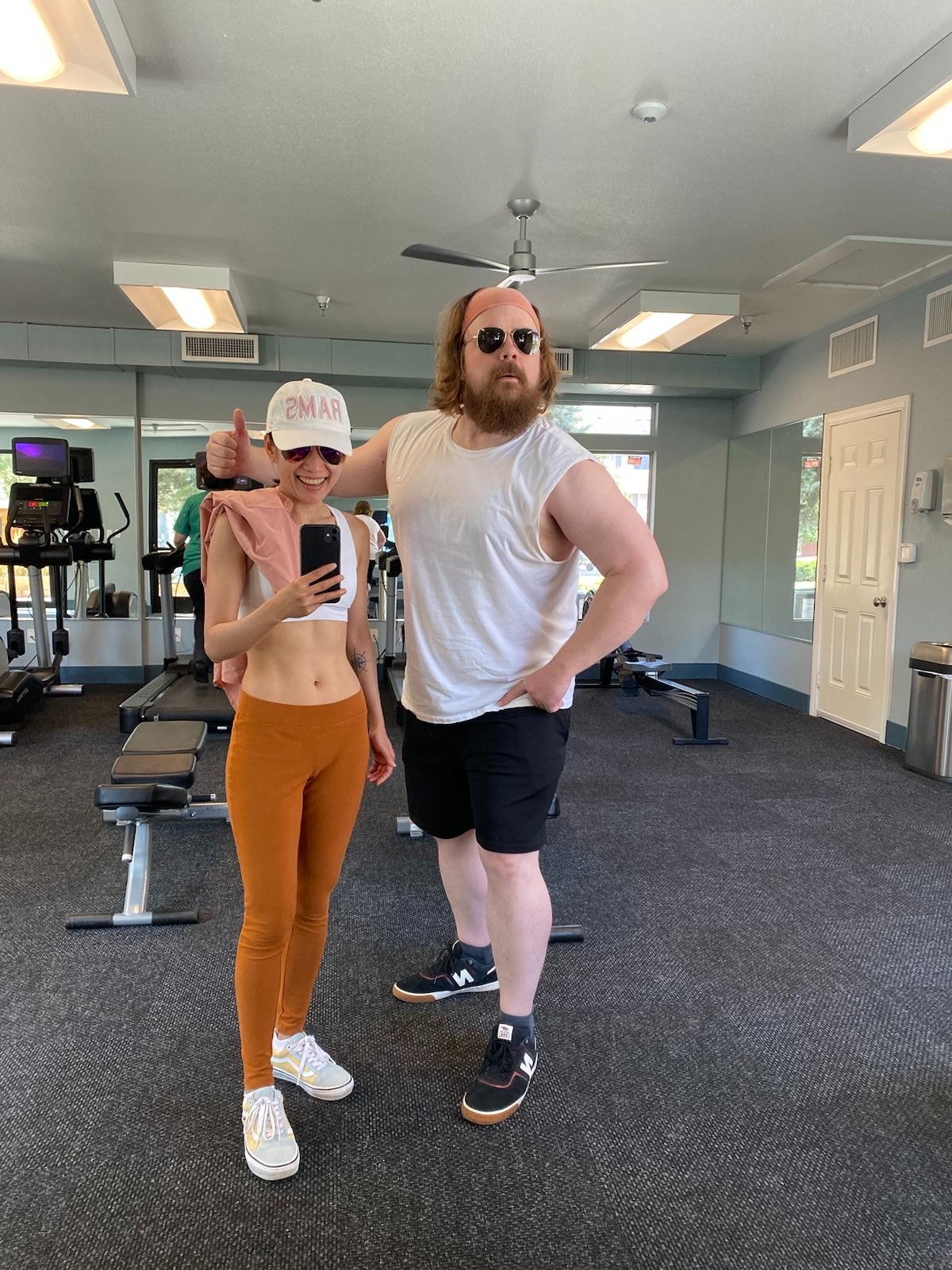 🔗Birding
Brian started birding in Hawaii and he counted 7 types of birds there. During our stay in Solana Beach and Del Mar, he birded a bunch more.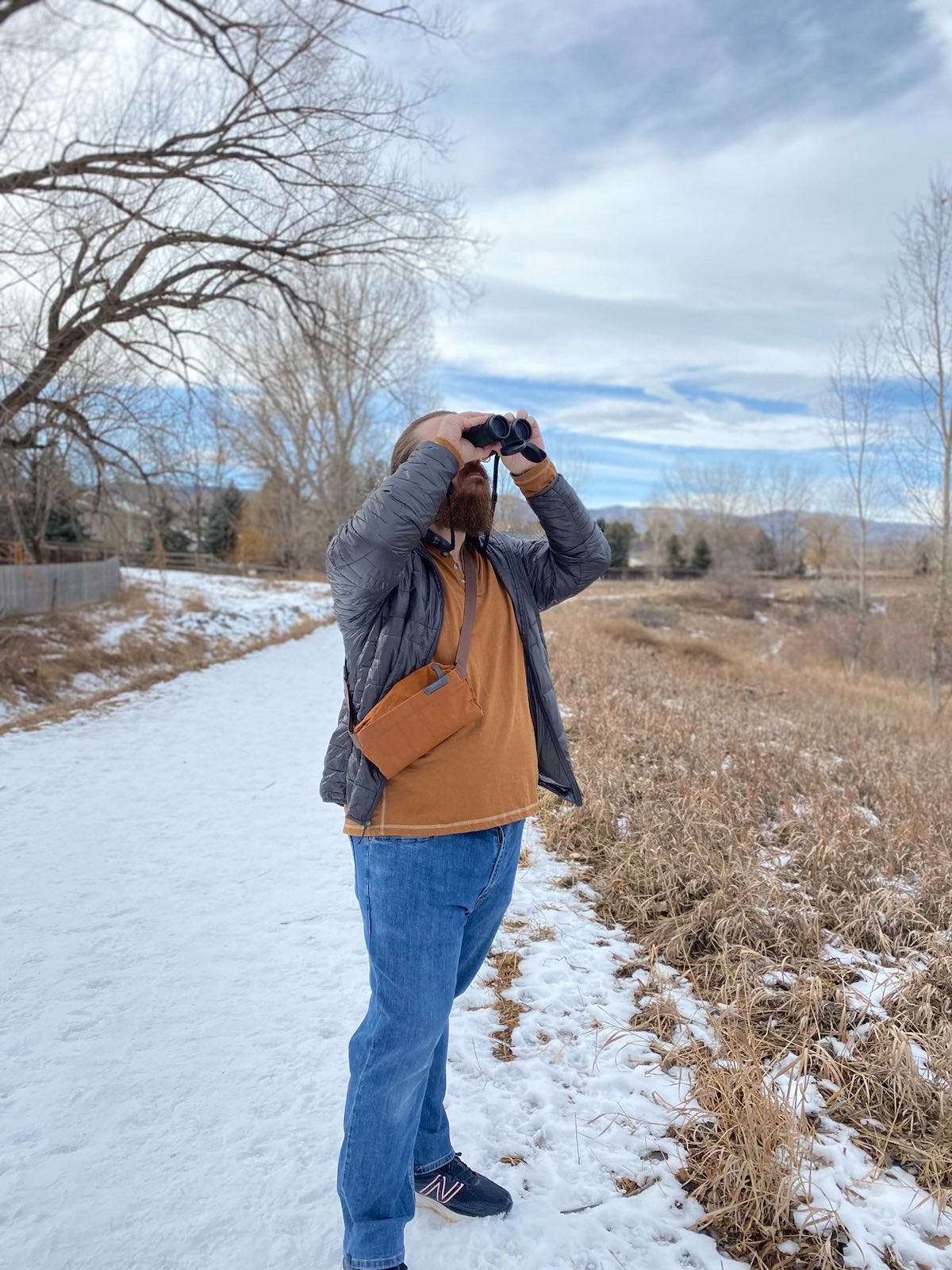 🔗Food we cooked
We upgraded some old recipes, such as tomato sauce, burritos, mulligatawny soup, etc. We learned new skills, for instance, peeled asparagus tasted much better than unpeeled ones. We are in love with our new kitchen tool: a cast iron skillet. This awesome pan is a game-changer for us. We usually cooked fish, chicken, and steak in it and brought the whole pan into the oven. We don't know the magic there, but cooking in this way, the meat turned out super tender, juicy, and flavorful. We ate a ton of chicken thighs.
🔗Dishes we cooked and loved
Whole roasted chicken: we still don't know how to carve it beautifully though.
Chicken stock: from the remains of whole roasted chicken.
Chicken quesadillas: easy lunch, bearly inconvenient.
Burritos: for a while, we were making 26 at a time and freezing them. They had been our treats after gym workouts.
Lamb with mustard and rosemary: We learned that cooking a rack of lamb is not hard.
Steak: it made too much smoke to cook in our apartment though.
Pizza: we started with yeastless dough on a sheet pan, and ended up with homemade yeast dough and sauce, cooked in the iron skillet. It's amazing.
Spaghetti: always good to have a jar of homemade sauce, e.g. tomato sauce, ready to go.
Wedge salad: we ate so many wedges we got sick of them and can't eat them now.
Scones: we also ate a lot of scones.
Zucchini with special sauce.
Casserole dish: mac and cheese.
Pesto: delicious and stored for a few days but not super fun to make.
Pancakes: sweet and delicious. Having to be served immediately made it not a chill breakfast option for us.
Vietnamese lemongrass beef and noodle salad: tasty but too much chopping. We only made it once.
Beans salad: we loved green beans salads.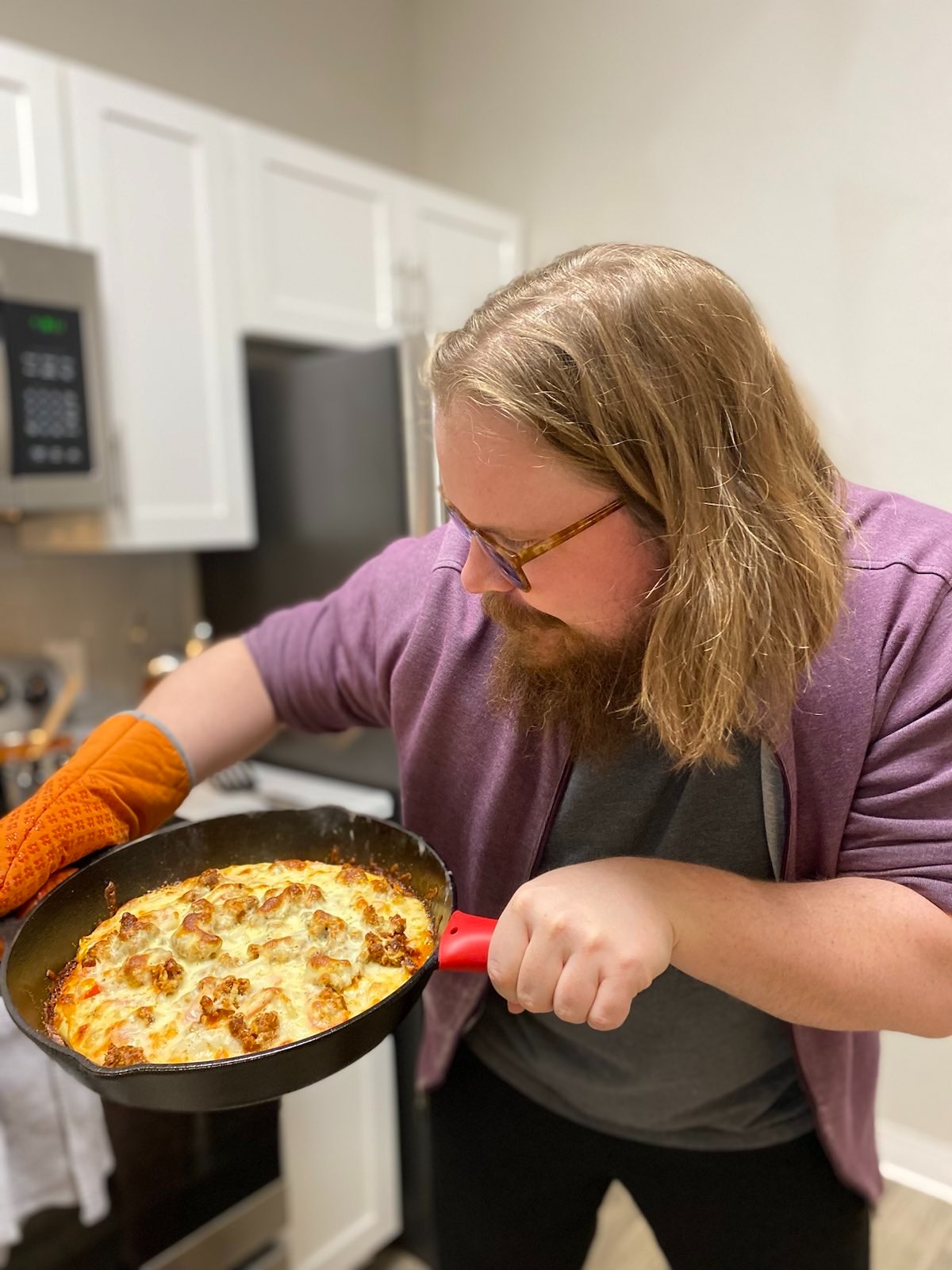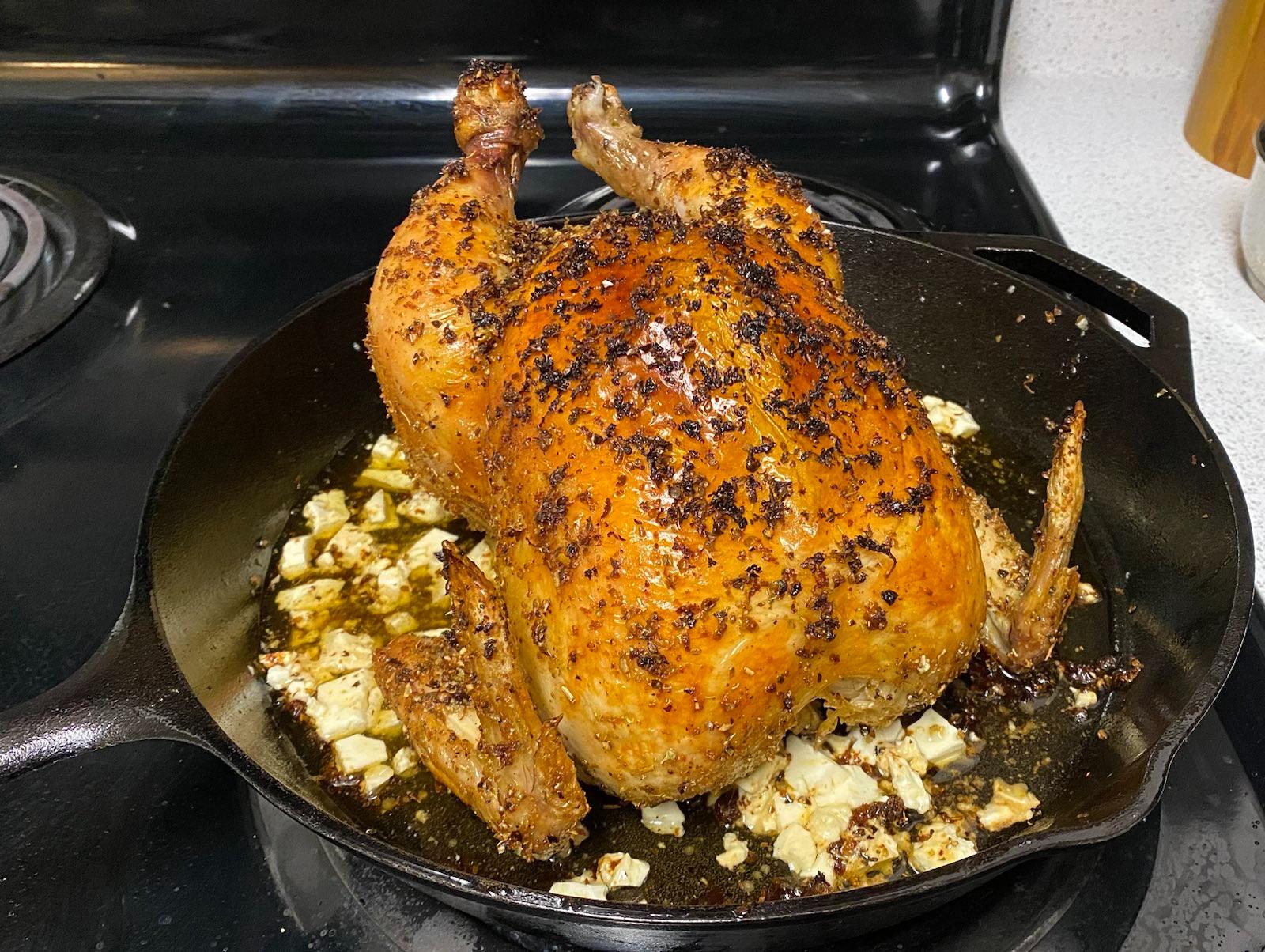 🔗Places we stayed
🔗Fort Collins, CO
Since we settled down in Fort Collins, CO (for a while), our lifestyle changed. We stayed at home a lot: we made our apartment super comfortable. When we go out, we mostly walk into the trails nearby and toward directions we want to see. We took advantage of the well-maintained trail systems and tried to commute and do groceries with bikes.
Fort Collins is a college town where CSU is located. The town has a perfect size. We could Uber to the mountains and walk two hours on trails toward home. It's only an hour's drive to Estes Park.
It has four seasons: windy and dry brown spring; hot and lush green summer; pleasant and mellow autumn; cold, dry brown and sunny winter. Yep, autumn is the best deal.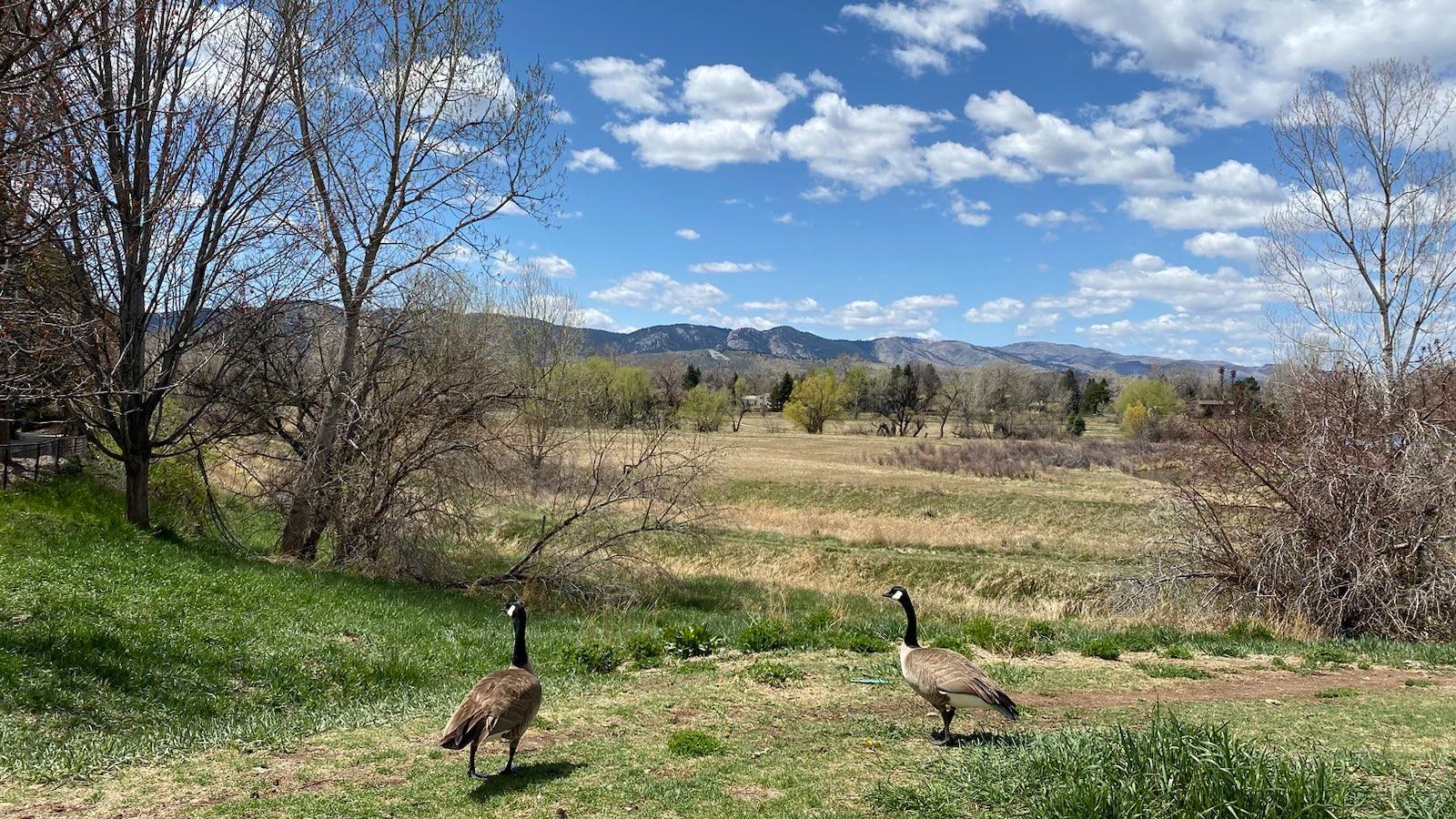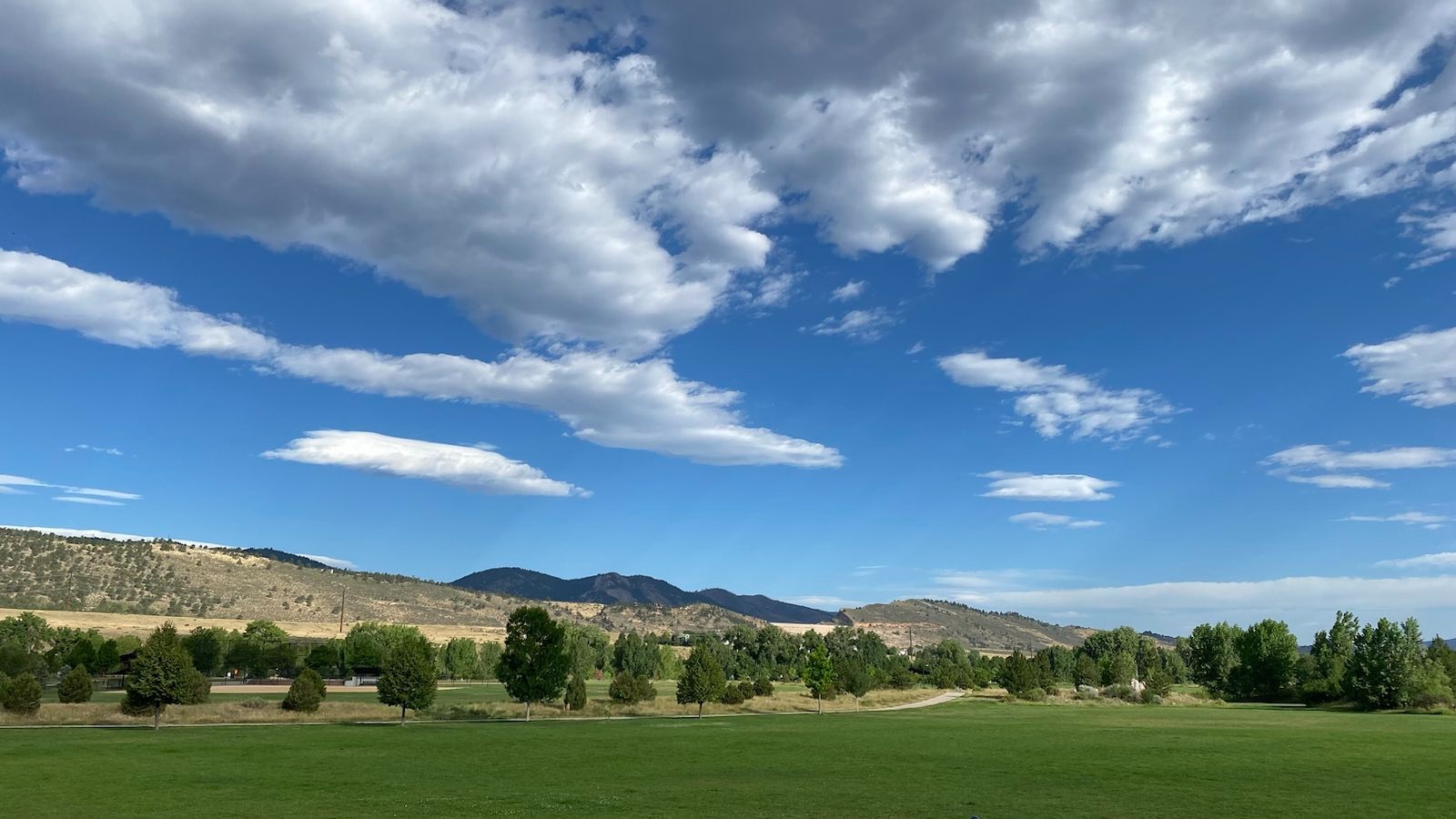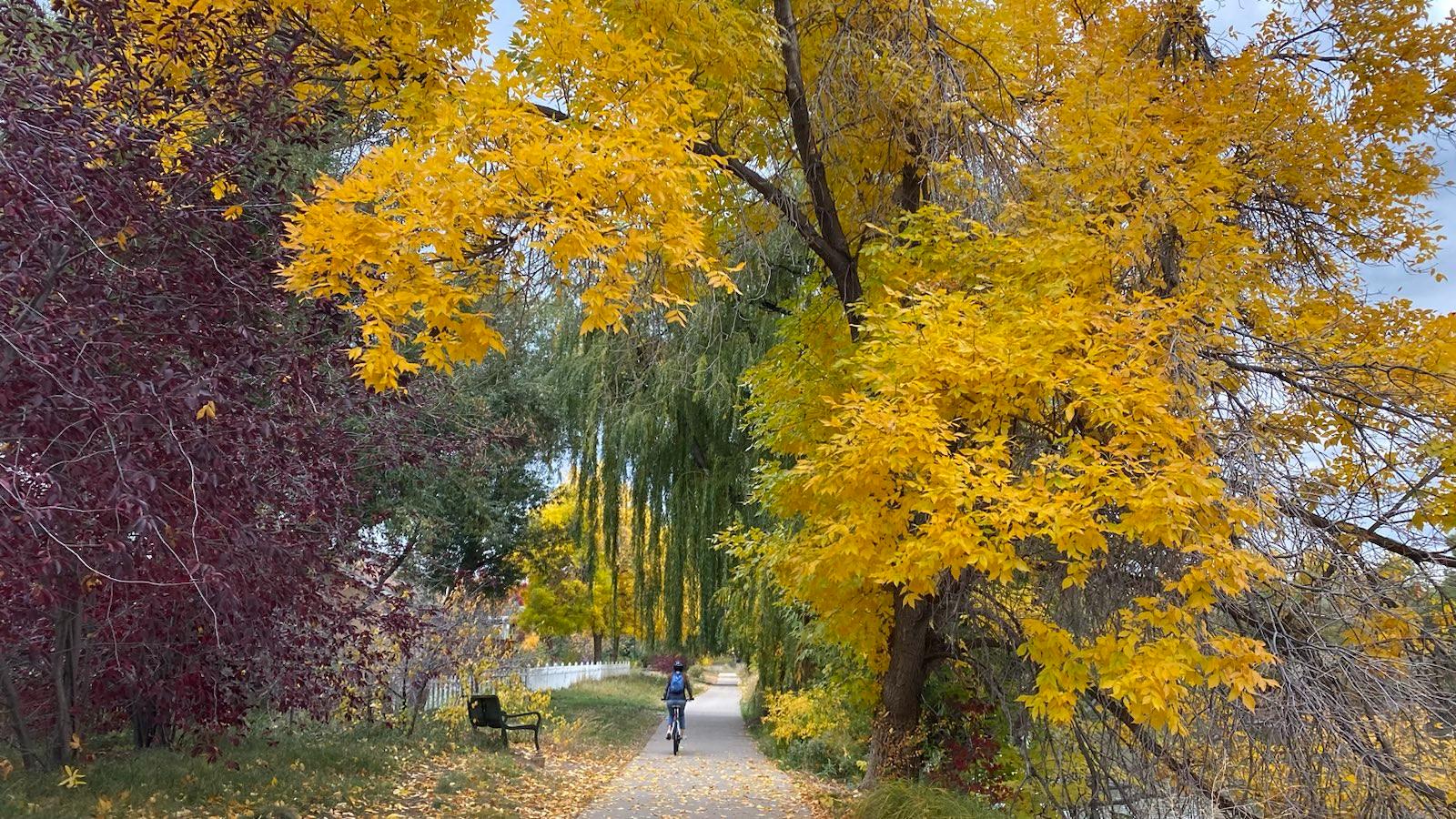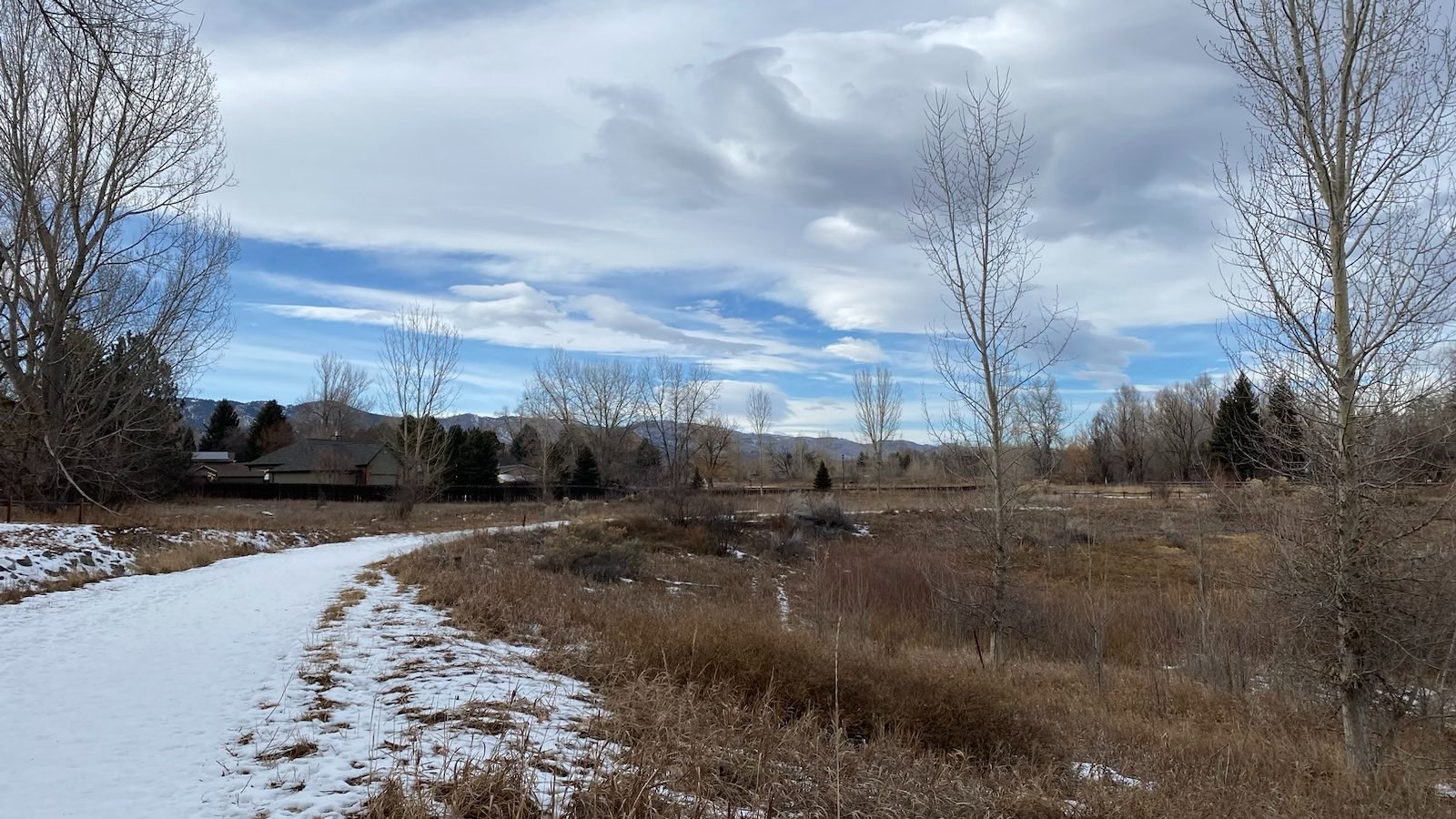 People here kept telling us downtown Fort Collins's Old Town is the model of Disney World's Main Street.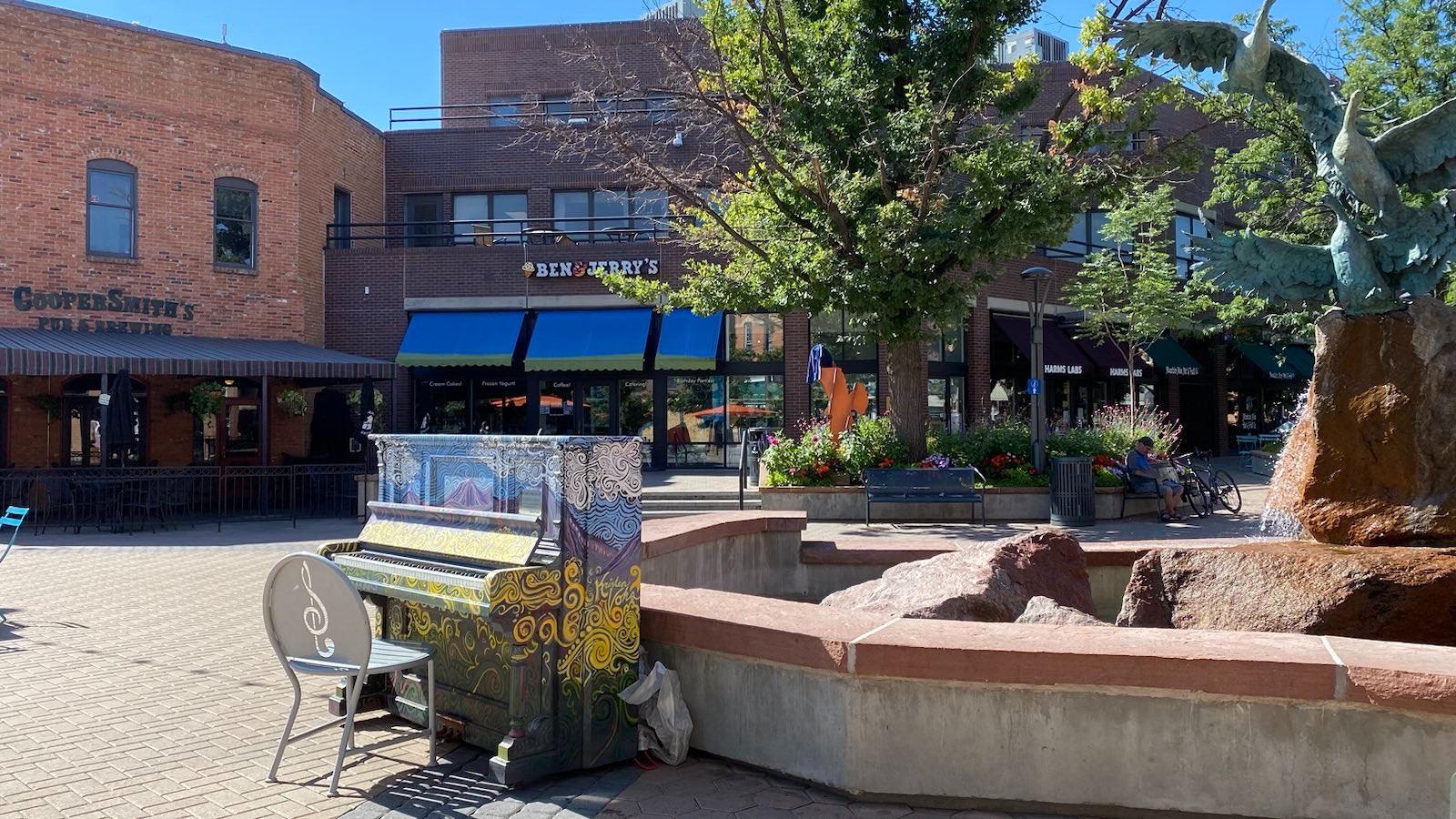 There are plenty of breweries in Fort Collins. We haven't tried them all since we lost interest in alcohol. We still drink beers occasionally. We went to a neighborhood brewery every week this summer. Every brewery has bike racks.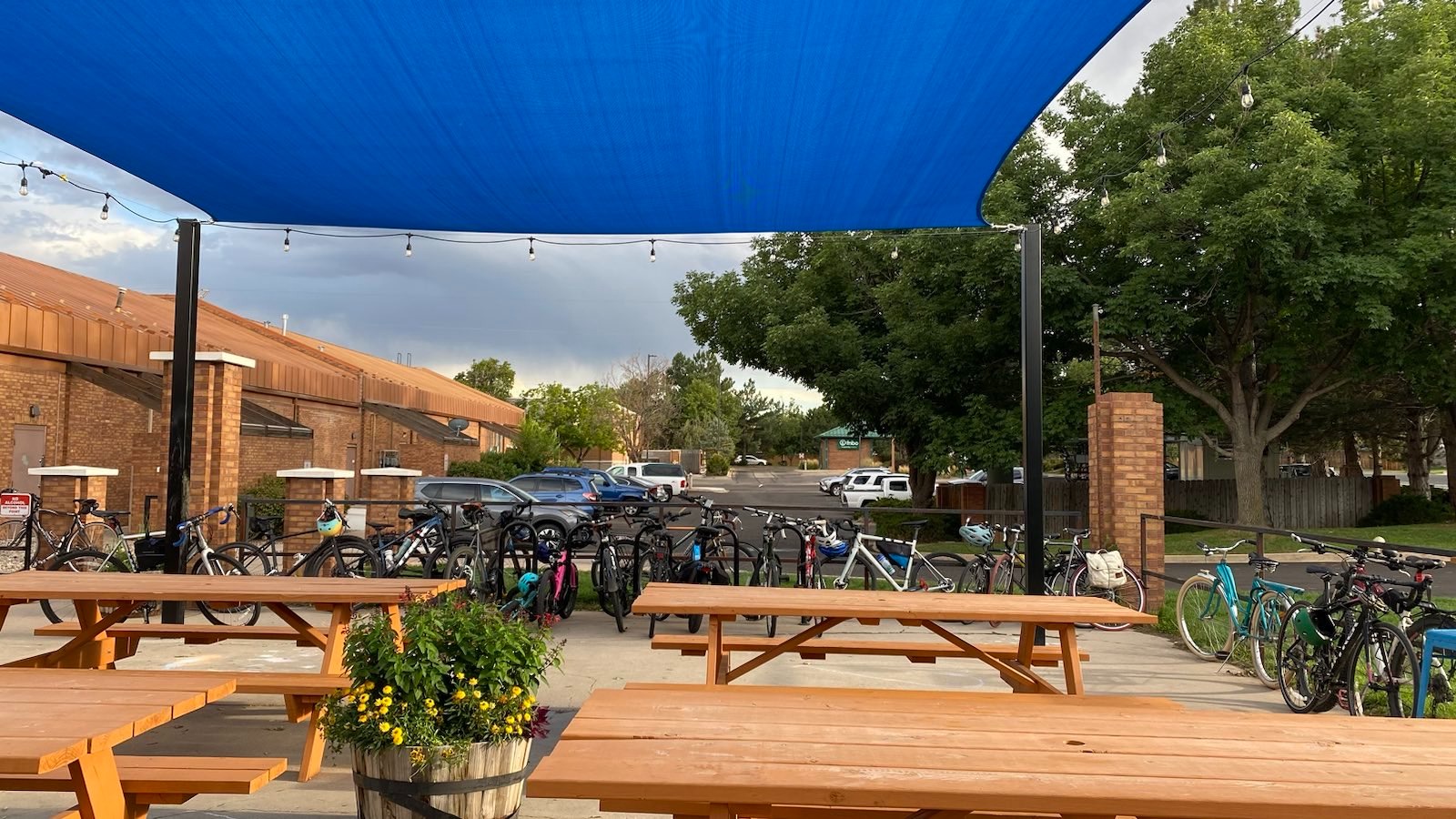 We like to purchase local stuff: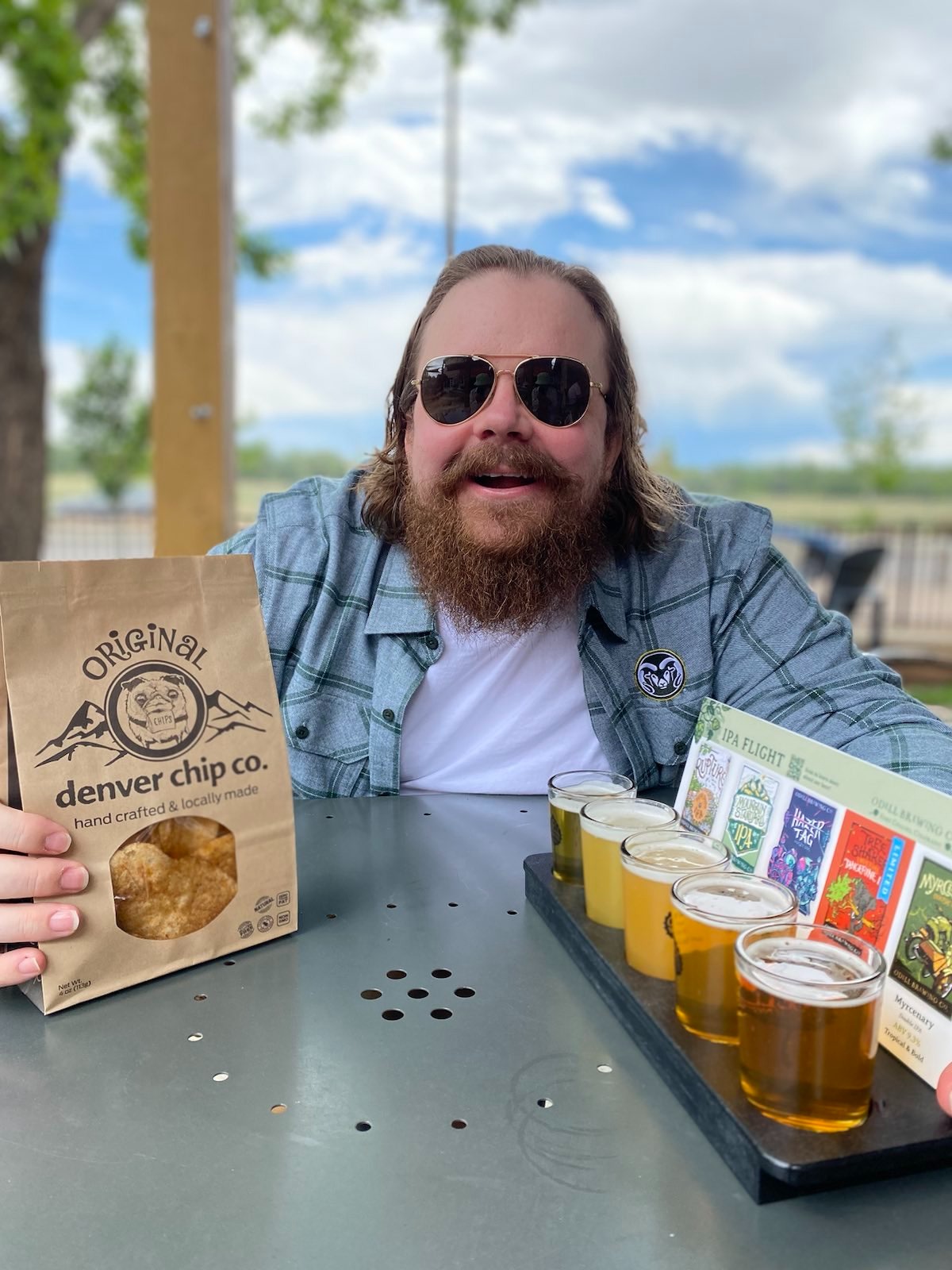 The town is super family friendly. Kids have plenty of space to play around with their friends. Breweries often have playground areas for kids. We saw families gathering at breweries with their kids playing together around.
It's also dog friendly. We see many dogs everywhere and every day. Many restaurants and breweries are super dog friendly. Some even provide free dog food and water.
Buses in Fort Collins are free. We tried some routes. There are ok if you only want to go straight east-west or north-south. Often we needed Uber and rent a car to go further. It took effort to go downtown, the old town in Fort Collins. We usually Uber there and walked back if the weather was nice.
The inconvenient public transportation is part of the reasons we don't like about Fort Collins, or in general, small towns and suburbs. We had a hard time finding Uber in the evenings and on weekends. Buses certainly don't operate on weekends and evening schedules are limited. We had to walk an hour in 90 F without shades on a Saturday afternoon this summer because there were no buses or Uber at the time. We couldn't get a bus to the nearby town Boulder on Sunday. Renting car services don't work on weekends, and private driving services didn't respond to us.
Another inconvenient thing is healthcare. Our dentist appointments and family doctor appointments were two or three months away. A specialist appointment was set five months away. We had to rent a car to go to another nearby town to do a body scan.
All these things were unsatisfying and sometimes annoying.
For convenience, we list the pro and cons:
🔗Things we loved about FoCo
The town has a perfect size: easy access to mountains and the downtown.
20+ breweries and some coffee roasters. They are all well rated.
No powerlines in any allies.
Awesome trail systems.
Friendly biking: tools set on trails and in good condition.
Green space everywhere: campuses, parks, wildlife areas. We are very close to the park that has the most pickleball courts (12).
The weather is mostly great except for the windy seasons which are from November to April. A lot of dry and sunny days. We are fine with cold winter, and we don't hate snow. Snows here can melt fast and don't accumulate as in the midwest.
People are very friendly, and always willing to offer helpful suggestions. The subreddit community is loveable too.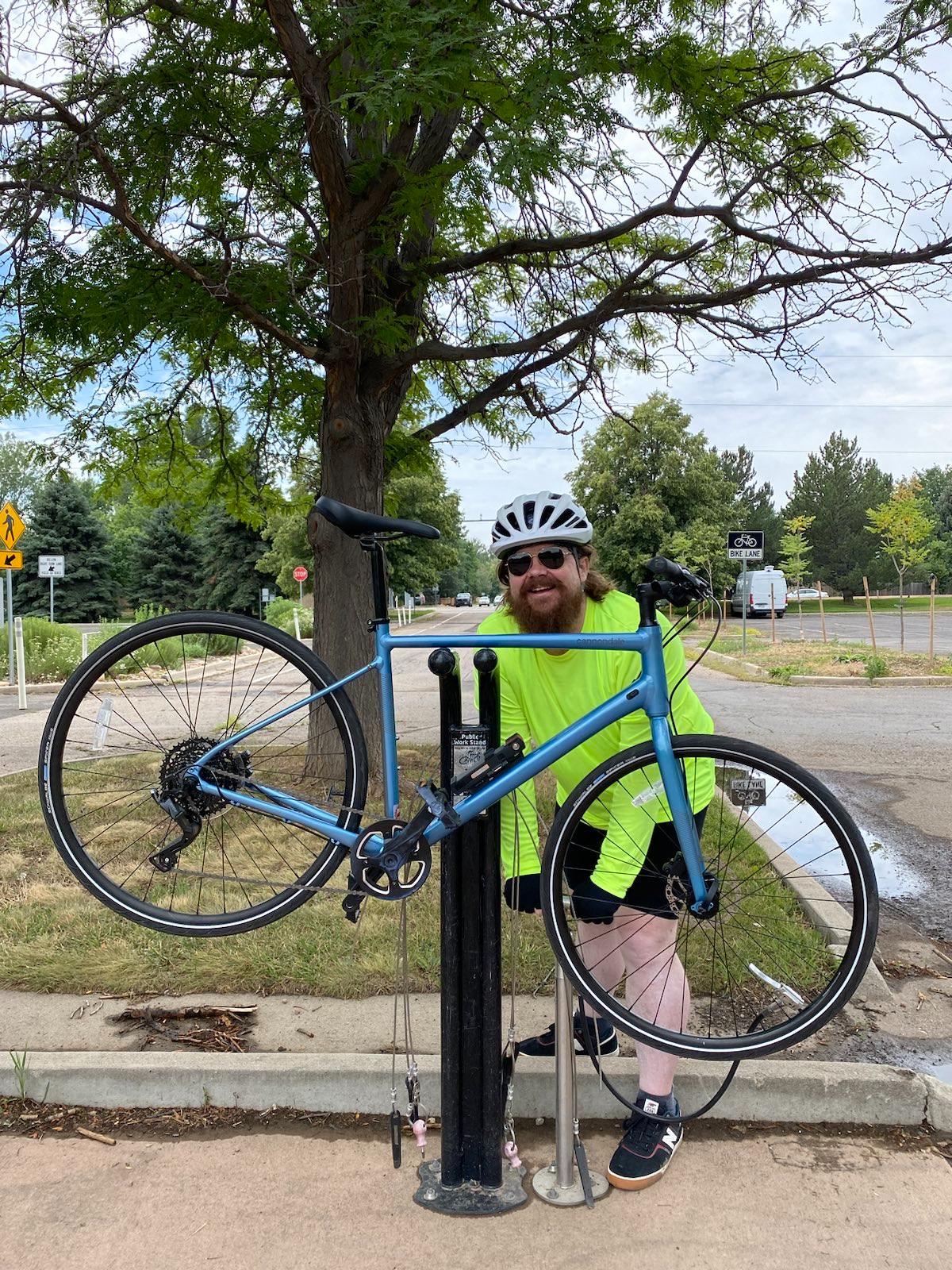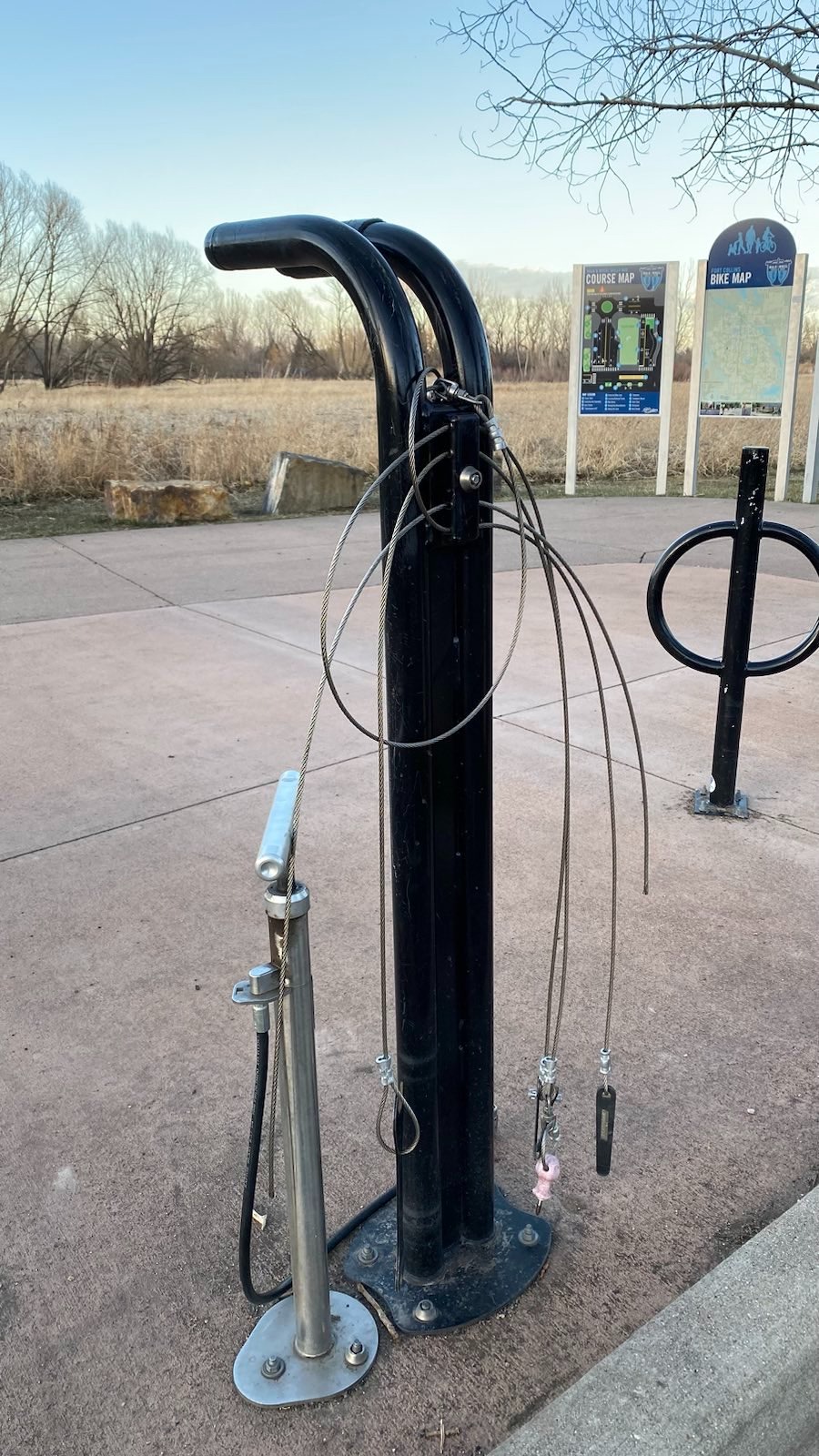 🔗Some cons about FoCo
Summer is hotter than we expected. There were more than three weeks that were over 88 F. Air quality isn't always good. Sometimes we see AQI is over 70.
Winter air constantly smells like horse poop or sewage.
Boxelder bugs show up on cold days. They crapped in our apartment from the garage door and we had to seal the door inside. It seemed there isn't any efficient way to deal with it.
Bull snakes and geese poop in green areas, and nowhere to put a blanket for picnics. Some sidewalks are covered with geese poop and we'd rather walk on the roads.
A train track runs through the center of town but no train to Denver. Trains horn when they pass through the town and they are noisy.
Not much cultural stuff except for beer brewing and biking.
Music, arts, and restaurants are not exciting, though there are opportunities here we haven't explored yet. There is a little symphony here that we attended once and was surprisingly good.
Only one butcher and two cheese stores and they are ok.
No way to go out of town by public bus on Sundays.
Our upstairs neighbors are noisy. Our apartment managers could do nothing to help.
Roads are noisy. Despite having sidewalks, it is not pleasant to walk on major roads: you have to learn how to cut through every individual neighborhood if you want a nice walk.
🔗San Diego, CA, and around
We lived downtown in the Gaslamp district for 5 weeks. Pro: very walkable. Convenient for everything. Con: 24/7 noise. No parks. Significant homeless population.
It has a great many restaurants in the downtown Gaslamp district. Many interesting neighborhoods in and out of the city: Little Italy, La Jolla, Crest Hills, Ocean Beach, North Park, Del Mar, Solana Beach, etc.
It has the best tacos in the US. Although, we think our nachos are the best though.
There are some protected bike lanes in downtown and the Little Italy area.
We found a super cool second-hand bookstore in the North Park neighborhood, Verbatim Books.
Many chamber concerts were ongoing. We found that we love this type of concert.
The weather was mostly sunny and not humid (no bugs or mosquitoes). It has the best winter climate among all the places we've been to. Fruits are super delicious.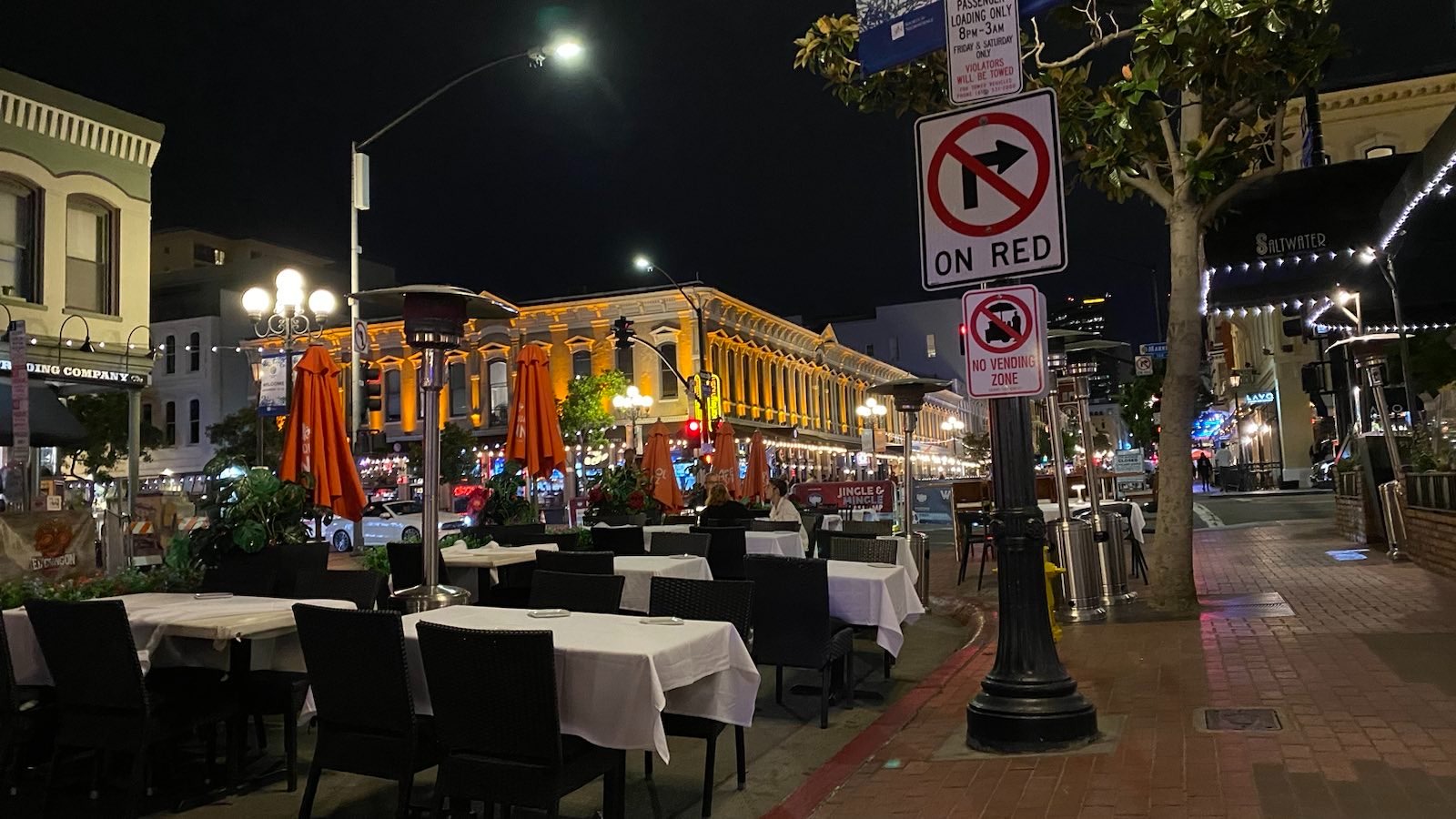 We do not love the Ocean Beach neighborhood. It's not well maintained, too crowded. We did have a nice lunch in a wine bar in that area.
Little Italy is modern and lovely. The streets are clean. Restaurants look inviting with warm lights decorating. There is a park on the waterfront and it looks clean and safe. Kids play around in the evenings. The main problem is it's too close to the airport and planes are passing above every few minutes. Eating outdoors was disturbing. It is obviously more crowded than downtown.
During our stay in downtown San Diego, we went to San Marcus to visit a brewery by train. It's a kind of passing through towns. Not interesting.
Escondido is another inland town. We switched buses at Escondido's station. The city itself doesn't seem special. The bus route to the coast side was the coolest we've ever experienced.
Oceanside is a beach town that we visited by train: we love the light rail system. It's an obvious tourist town. The food wasn't good. We walked in the opposite direction of the beach and saw some quiet neighborhoods. Not encouraging either.
🔗Solana Beach / Del Mar, CA
We stayed here for a week during the new year. Nearly perfect location: walkable to commercial area, Solana Beach train station, and trails near Torrey Pine. Del Mar in particular was really well designed, with public ocean access, neighborhoods, and a vibrant commercial district all nestled together. Grocery stores have good stuff. Neighborhood restaurants seemed popular among locals.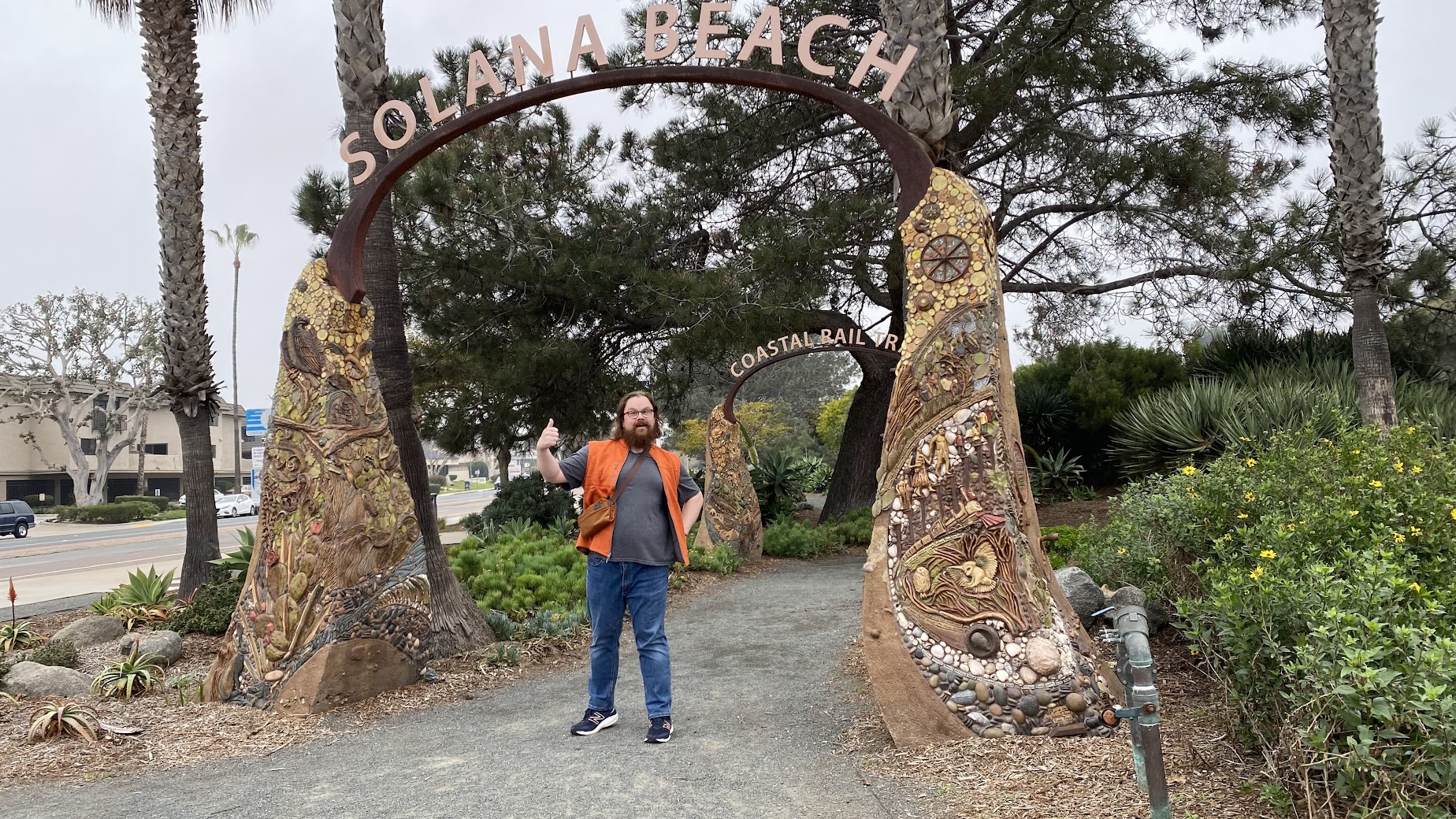 🔗La Jolla, CA
We love the La Jolla neighborhood. It has a very nice commercial area right by a train station, and much better beaches (compared to Ocean Beach), residential area was nice and looked unimaginably expensive.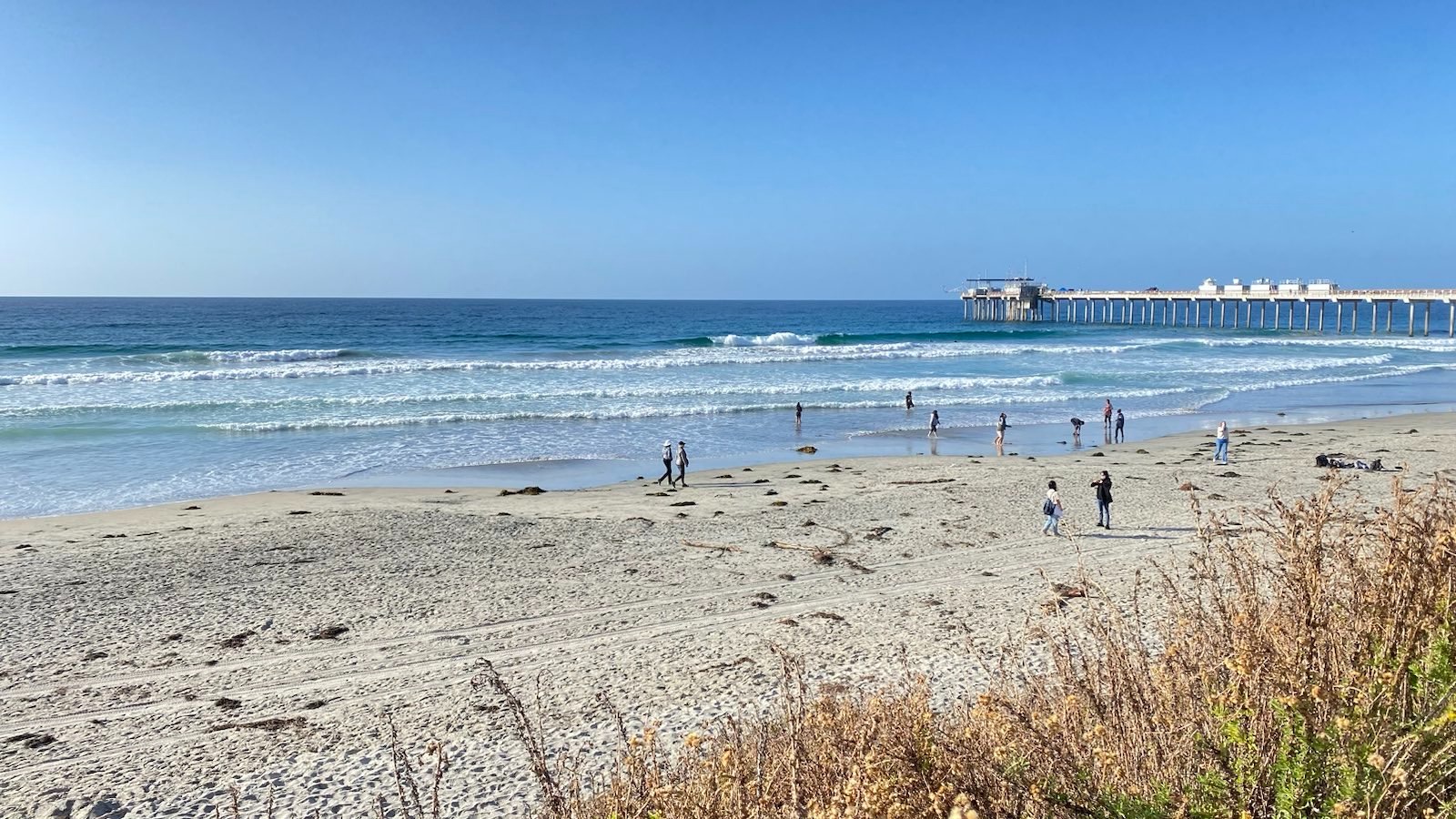 🔗Santa Clara / Saint George, UT
Lovely weather in winter. Modern tourist / retiree town. Great hikes. Car required.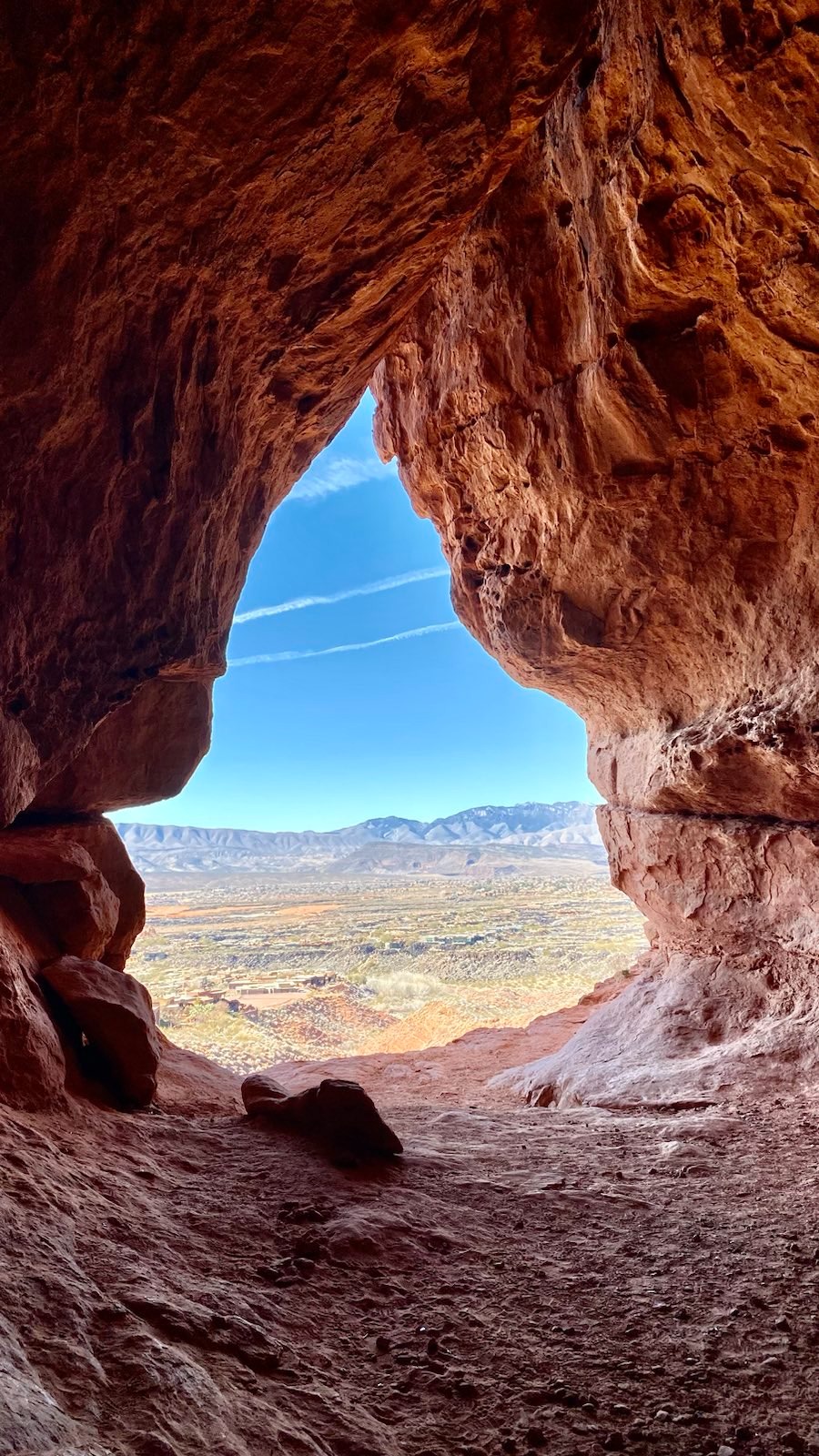 🔗Other places we visited in 2022
We saw a lot this year!
Pacific Grove, CA

Spent at least a month here. It's a lovely winter secret, off-season, good weather. Not much to do but walk by the ocean, and walk to overrated Monterey.

Paso Robles, CA

The less famous wine region in CA, parts are lovely.

Lost Hills / Bakersfield, CA

We just passed through on the way out of CA. Passing over the rolling green mountains of Paso Robles into the Lost Hills is super-eerie: the creepy landscape of nothing-but oil rigs. We only had lunch in Bakersfield but it left an impression, of a flat and ugly and sad car city.

Wofford Heights, CA

Southern Sequoia National Forest. We stayed here for a week on the way out of CA thinking it would be lovely and scenic. We don't want to visit again ever. The drive through the canyon was harrowing.

Annabella, UT

Stayed one night while traveling. Airbnb was lovely, but there's not much here.

Grand Junction, CO

Stayed here for a week. Grey skies and not much else at that time.

Vail / Silverthorne, CO

We just stayed here a night crossing the mountains. Tourist town. Busy roads in and out.

Loveland, CO

Small town. People are friendly. Love signs everywhere. But the town just looks sad. We intended to get an apartment here before we arrived but soon decided that Fort Collins was more interesting.

Denver, CO, revisited

We think the Cherry Creek neighborhood is the best.

Boulder, CO, revisited

Only stayed on Pearl street. An alarming amount of unhoused people hanging there this time. Ate at a Spanish-inspired restaurant, Corrida, which made a big impression on us.

Florence, KY, revisited

We got married here because it's where Brian's parents live.

Boston / Cambridge / Summerville, MA

We met Brian's friends Niko and Ben.
Symphony was great. We loved it.
Great food at surprisingly good prices.
Housing is expensive though and they are mostly old.
The city is way too densely populated, narrow streets. Californian cities feel much less claustrophobic.

Portsmouth, NH

Great food: three restaurants we liked the most: Surf, Cure, and Row 34. Pleasant downtown area. Nice pickleball courts. A regional tourist destination, weekends were busy, but weekdays were chill.

Concord, NH

Cool bookstore, boring city. Walkable though.

Cheyenne, WY, and North Platte, NB

Brian's sister visited us and we went there on her road trip.
Streets are clean. Not many people walking on the streets though, and some stores were closed without any reason.
Nothing notable in North Platte.

Big Island of Hawaii

The volcano eruption didn't impact our trip and we didn't see it.
Spent some time on the western resort side, and the east side south of Hilo.
We spent Christmas days with Jane, Wei and Lyra. It has been three years since the last time we met in San Francisco together. We don't seem to change any: we are still young. Lyra grows taller and looks like a cute lady.
Humid, therefore there are bugs, mosquitoes, and alike. Aimee's headphone pads got some parts eaten by bugs during our stay in the Airbnb. Invasive frogs croaked loudly all nights. However, the resort we stayed in had no bugs or strange animals at all. They might spend a lot of money on pest control.
Everything in the resort was overpriced. In total, it's underwhelming and expensive.
🔗Things to expect in 2023
Build and run an on-chain product.
Make an instrumental song together.
More gym exercise and outdoor activities, like biking and birding.
2023 will be the year of salads. We bought a salad cookbook to start with.
Visit a Colorado ski town (not in the ski season)
Visit another state: Washington, Oregon, or New Mexico.